Translate this article into the following languages
Email Updates
Enter your email address below to receive updates when new articles are posted.
Staff Profile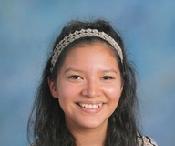 Acacia Ramirez
Reporter
Acacia Ramirez is a junior at Palatine High School. She loves spreading positivity and meeting new people. Acacia spends most of her time writing, meditating, and enjoying the beauty of nature. She believes...
Polls

Loading ...
This week's celebration of all things Palatine High School.
View All »