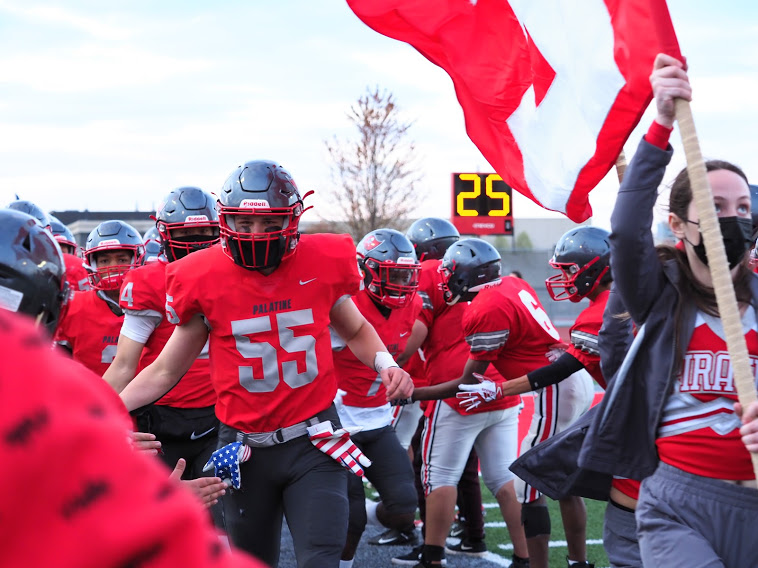 When Connor Lang prepared for his junior year lacrosse season at Palatine High School, he knew that he needed to be ready for this year because this was the most significant year for recruiting for high school prospects. Unfortunately for Connor, he would be thrown a curveball in his recruiting process with the pandemic (Covid-19). The Virus not only took away his junior season, but disabled him from going on visits and decreased his chances of getting good film or an opportunity to showcase his skills to a school of his choice. 
"It hurt my recruiting process very much and took away my most important season of film that I could have put out," Connor Lang said, who is now a senior. Lang didn't have much film from his sophomore year and he didn't create film from his travel lacrosse experiences. This made it all the more a challenge for his recruiting process. Moreover, Lang didn't fully comprehend the recruiting process and how it worked or what to do in order to get noticed. He had to learn this on the fly during the summer going into his senior year.
"Going into travel I didn't really know anything about recruiting," Lang said. "After my first year I kind of got the hang of it, and then just buying film from tournaments made it really easy."
 During the summer he spent many hours writing emails and sending out new highlights and transcripts to coaches all over the country. This proved to be incredibly effective. Additionally, Lang decided to use his resources and took advantage of having both his highschool and travel lacrosse coaching coaches as reliable sources for college recruiters to reach out too about the type of player he is. 
Lang wasn't the only athlete to have their recruiting process being put on halt by the pandemic at Palatine highschool. This can be seen in a Graph #1 which was a survey taken by palatine athletes on the pandemics effect of their individual recruiting processes. When asked how Covid-19 affected their recruiting process 77% of 13 athletes who responded answered that the pandemic hurt and caused their recruiting process to be a struggle. 
Only 23% of the athletes put down that they were able to completely overcome the challenges of the pandemic and still get the attention of the school they wanted to go too. Yet, they still answered that the pandemic still caused it to be a struggle. 
The student athletes who made the best out of the recruiting process during the Covid pandemic were the ones who understood what to send to coaches and how to grab their attention, without having many opportunities for those coaches to actually see the athlete play. Fortunately, almost all of the Palatine athletes including Lang figured out many different methods of reaching out or catching coaches attention. The is best represented in Graph #2 where student athletes were asked what they did in order to get college recruiters attention.
All of the athletes didn't just do one thing but multiple different things at once and then sent them all to the colleges of their choice.