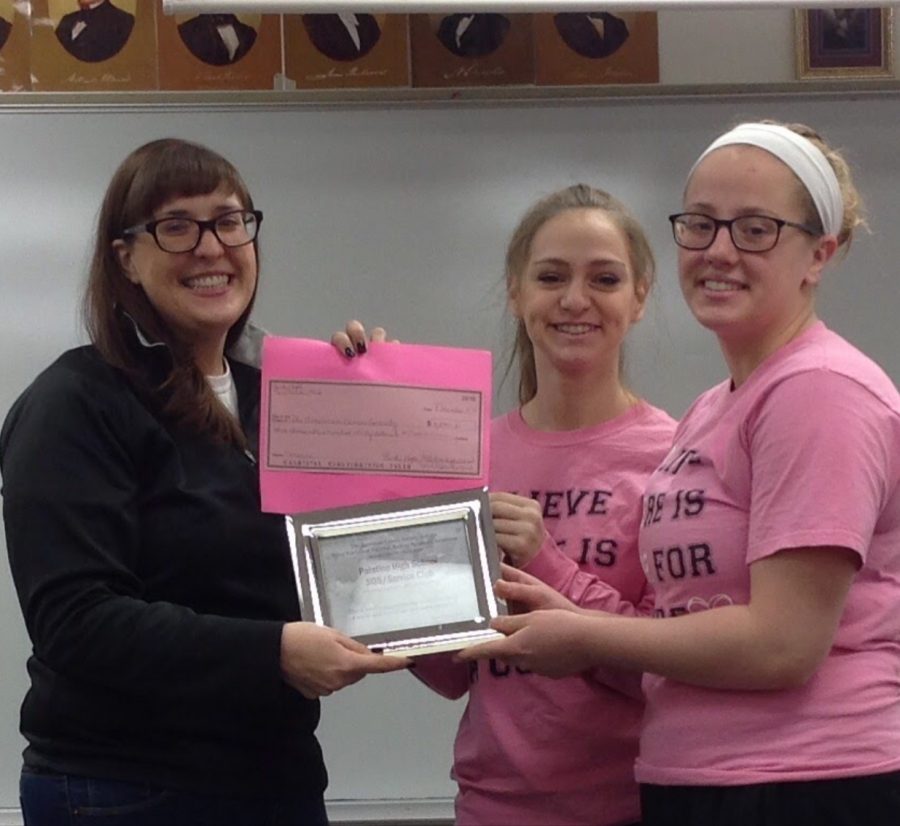 From Oct 6 to 8, during school lunch hours, students will be able to buy t-shirts for $13 and also at the football game also.  In addition, there will be long sleeves for $15, hoodies for $25 and face masks for $8. Buying these and wearing them to the Oct 8 "Pink Out" football game shows that everyone as a whole is in support for those who have been or know someone who's been affected by this cancer or any type of cancer.
"It's very heartwarming and touching when you do see all the pink in the building and people are collectively trying to raise awareness for a cause that so many people are also affected by," English teacher Amanda Lipinsky said.
For 14 years, PHS has supported breast cancer awareness. This month they show support by buying t-shirts,long sleeve shirts, hoodies and face masks to raise awareness/charity.
"I do believe that in the past we've raised around $3,000, if not more, so I think that the goal again is to get as close to $3,000 as possible," Lipinski said.
Service club provides humanistic efforts for the community of Palatine through various opportunities given to students at Palatine High School, including months of awareness. Every year, the service club makes a fundraiser not just for breast cancer awareness but all types of cancer. 
But they focus more on breast cancer since October is "Breast Cancer Awareness Month." All money that is raised will donate to the American Cancer Society.
"Hopefully everybody wants to do some kind of service or, you know, giving back to our Palatine community or whatnot, I think is a benefit for us so if [students are] willing to do [volunteer with] that," English teacher Laura Ross said.
For more information or if anyone is interested in joining Service club, contact Laura Ross at [email protected] or Amanda Lipinsky at [email protected]