New season of American Horror Story sparks debate
Hang on for a minute...we're trying to find some more stories you might like.
American Horror Story has definitely made a name for itself in the cinematic industry, with over 52 Emmy nominations tied with plenty of wins.
Throughout its time on air, the series has adopted an extensive fan hive. Not only are there casual supporters, there are super fans who stick by the show's side season after season.
With the airing of the new season came many opinions on the plot, characters, and special effects.
American Horror Story is known for going overboard and outside of the box while designing the plotlines of each season. With this season probably being one of the most controversial seasons aired, it's bound to draw attention and opinions.
The "cult" being based around the election and the different sustaining opinions of each political party in an artistic perfection through the controversial topics society has been tested on, like racism, LGBT support and opposition, and murder.
"I don't really like this season," sophomore Sabrina Schmidt says.
Some feel that the show is based around the liberals point of view on things and that it is catering to the outlook on the presidency of Donald Trump as being barbaric and satanic. Some say it is far too political for their taste.
What people may be missing, is the symbolism of the plot and its effect on today's society, especially in the societal climate the nation has been faced with. With the Republican Party thriving through the election, most turn to the arts to be heard, whether through writing, putting paint on a canvas, or recording the world's current status through photography. In this case, certain voices are shining between the lines of this script and plot.
I feel that the killing sprees of the cult are setting for a season greater than most have come to agree with. The reason so many love the show, is for the violence, love story, character development, and of course, humor. All of this is in the new season. There is a higher level on what certain plots of art can be judged, I think that this season's topic has already formed a platform of which it is being biased upon.
The season has had an amazing start by enhancing its filming with rather controversial topics in today's society. The amount of times I have fallen off of my bed laughing sums up this new season well.

About the Writer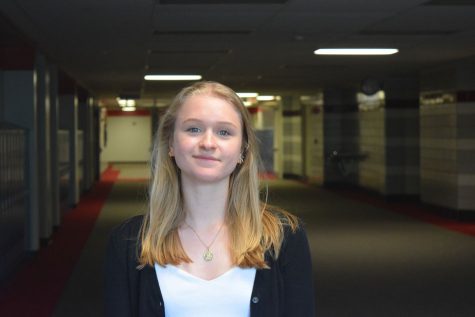 Julia Plesniak, Copy Editor
Julia is a junior at PHS, who not only loves a good book, but writing them too. Throughout the years, she has taken inspiration from many works, known...