PHS baseball coach inducted into IHSBCA Hall of Fame
Paul Belo of Palatine High School was inducted into the Illinois High School Baseball Coaches Association Hall of Fame. The IHSBCA Hall of Fame held an induction ceremony on Jan. 25, 2020. The event was to recognize many of the amazing baseball coaches who train in high schools around the state of Illinois.
Belo was chosen out of 700 and more baseball coaches in Illinois to be inducted. For years, Belo did not accept the invitation to be accepted in the hall of fame. He did not think he had done enough to be officially inducted. Then, in 2019, before the nominations were to be finalized, Belo's wife urged him to accept the nomination for his family
"She [Belo's wife] was insistent that I kept maintaining my candidacy on the ballot this time," Belo said. "In her eyes, it was validation for the time not spent at home." 
Growing up, Belo started his baseball career playing catch with his family. At only 13-years-old, he started to help coach little league baseball. He later continued playing high school and collegiate baseball, eventually coaching both. In the spring of Belo's senior year of college, he graduated late due to baseball overlapping with his student-teaching schedule.
"I came back for a grad-assistant job and then came here," Belo said. "I actually was a student teacher here at Palatine, volunteered my time here, and coached at McHenry County College." 
Now, Belo dedicates his time being a P.E teacher and head baseball coach at PHS. As well, he has been the biggest supporter for his children, who are all student athletes.
"I am humbled and amazed by the amount of love and support I have received for my IHSBCA Hall of Fame induction," Belo said. "To say it was surreal is an understatement. I could not envision a better place to teach and coach. I am Incredibly honored to represent the Palatine community." 
About the Writer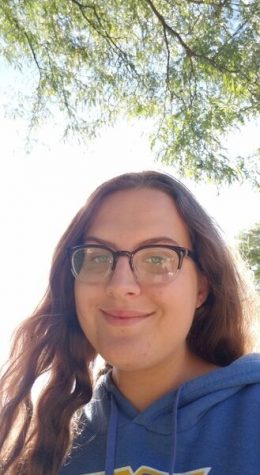 Monika Jurevicius, Sports Editor
Monika Jurevicius is a sophomore at Palatine high school and is involved in both Cutlass and Face. Jurevicius believes that good quality means putting...