What motivates you to be an athlete?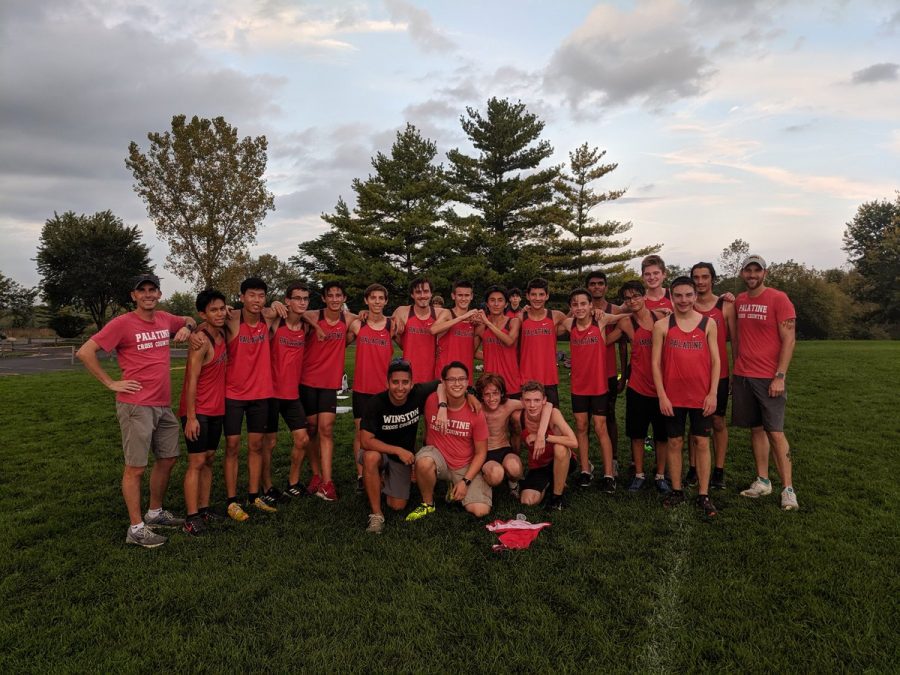 Truman Sanchez, Reporter
March 28, 2020
One of my favorite memories while running in XC was finally being able to break 20 min in the 3 mile in my sophomore year. It was one of the most accomplished I've ever felt in my life and I just felt proud that I was able to run that fast.
The race that I broke 20 minutes in the 3 mile was the conference meet at the end of our frosh/soph season and what kept up my pace was my teammates and the sense of competition. To me, my teammates who were racing and those who were not kept encouraging me to continue to push myself to see how fast I really can be. The end of the race might just have been the best part because of the intensity of the mad dash to the finish. 
There are no downsides to at least trying to do extra activities because students should try and challenge themselves as much as possible. They need to prepare themselves for the future because doing those activities can show you how much you can balance.
Doing any after school activities opens people to new experiences and even new relationships that can last forever. The friendships formed with teammates while participating in sports are most special because for me those relationships help keep me motivated to continue trying my hardest in that sport.

"I think it gives kids a place of belonging and acceptance," Cross country coach Chris Quick said. "Since stuff like that is voluntary, you get a lot of similar goals that people gather together to do."
Students may want to play a sport because it helps one figure out who they are and discover hidden talents or parts of themselves maybe they never knew they had. By challenging themselves to try to discover those hidden talents they help build up their mental and physical endurance for what they might be passionate about as well.
"I think kids recognize that there is a lot more to being a part of a team and there are more opportunities in high school beyond what they are doing in their classes," Dan Gavin, a Palatine High School volleyball coach, said. "Those opportunities are especially important to their development as well rounded adults."  
I balance my extracurricular activities with my school work by trying to create a schedule for myself for the day. Usually I try to finish any school work after I am done with whatever sport or extra activity I stay after school for.
"I don't like using the word sacrifice so you have to value the things around you and figure out which ones are more important than others," Quick said.
Joining after school activities was one of the greatest decisions I ever made in high school. It helped show me how to use my time and continued to remind me how to manage my schedule in the right way. It was also great meeting new people and learning new things about myself.