Palatine students learn about North Korea's infamous camps
North Korea has been in the news with rumors of Supreme Leader Kim Jong Un's return, but just as mysterious are the country's prison camps. The prison camps in North Korea are sights that barely any outsider has been inside of. There is little information about what occurs inside and how the occupants inside live. However, one man who was born and raised in the camps, was able to escape to see the outside world. Blain Harden, a journalist and author, spoke to Palatine High School's world geography classes about the story.
Escape from Camp 14 is a non-fiction book that follows a young man named Shin Dong-hyuk. He is the first person, who was born and raised in a North Korean political prison camp, to ever escape one. Dong-hyuk shares his story as a North Korean defector. The story goes in-depth about the camps, Dong-hyuk's life, and the transition to the outside world.
"North Korea is such a difficult place to write about because you can't go there," Harden said, only ever having been to North Korea once. The time he was in the country, he was traveling with the New York Philharmonic orchestra with other journalists that led them on tours of many parts of the country. 
"My editors at the time were very focused on trying to find what North Korean refugees, who had found their way to South Korea, were saying about the place,"Harden explained. Between the years of 2000 to 2011, there were roughly 3,000 refugees fleeing to South Korea. Interest had sparked in the writers to understand why the citizens had left and what made them want to come out and tell their stories.
"One thing I should say is that they were and are a very troubled bunch of people," Harden emphasized about the refugees. In many cases, it took years for him to reach out to the refugees. That is, until he met Dong-hyuk. 
"Shin [Dong-hyuk] is a very complicated person," Harden said. "He is a survivor, he's highly intelligent. And in many ways, he's a liar who doesn't understand himself, in part because of the acute psychological, physical torture that he suffered when he was a young person." 
As Harden was writing the book and speaking with Dong-hyuk, there were still many inconsistencies. Many lies were told in response to questions that were asked to Dong-hyuk. The story of his life became two sided. 
"It's just that he lied about certain aspects of it, and when he corrected his story for me, for the book, he only corrected part of it," Harden clarified. "They [refugees] have a very hard time telling a truthful story as a journalist or a judge or a jury, or the American public likes to hear a story. They tell a story that makes them feel safe, makes them feel protected because their whole lives have been lived in terror."
Since the story has come out, Dong-hyuk now lives in Denver, Colorado with his wife and two children. Escape from Camp 14 has been the largest hit out of the books Harden has written.
"I think it sold probably around 500,000 copies around the world, which is a lot for a nonfiction book," Harden mentioned. "What I would hope is that students who read about Shin and Escape from Camp 14, and who are on the way to becoming citizens of the world, understand the crucial importance of good, honest, farsighted, leadership."
James Lange, a social studies teacher at PHS, hopes that Harden's stories and experiences motivate students to make the world a better place. 
Harden resides in Seattle Washington with his family. Earlier in his life, he went to the University of Gonzaga and then pursued his graduate degree at Syracuse University in New York. When he was at Syracuse, he met the managing editor of the Washington Post, which led him to have a successful career at the publication. He has reported around the globe as an international correspondent for the Washington Post. 
"Mr.Harden's time is very valuable, and I see this as our only interaction this year," Lange said. "But hopefully, we can build a relationship that will allow him to virtually visit other classes in the future. Access to a preeminent journalist is certainly a silver lining, if such a thing exists, during this stay at home order." 
Harden's written his next book about an Indian Massacre that occurred in 1847, to be released in March, 2021.
About the Writer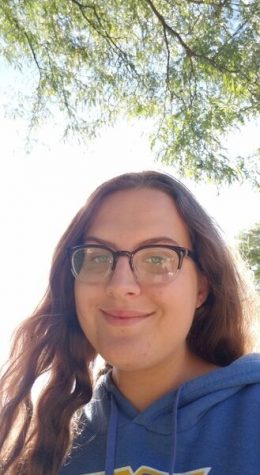 Monika Jurevicius, Sports Editor
Monika Jurevicius is a sophomore at Palatine high school and is involved in both Cutlass and Face. Jurevicius believes that good quality means putting...