IHSA transitions to phase 1 of athletics
As the COVID-19 pandemic starts to settle down in Illinois, student athletes still wait for the day they can go back to training with their team. Many sports and schools have implemented a training program to keep their teams in shape while at home. However, students won't have to wait much longer to go train back at school. The Illinois High School Association has announced that Phase 1 of training started on June 6, 2020.
"The Illinois High School Association (IHSA) Board of Directors has approved Return to Play Guidelines developed within the current structure of Governor Pritzker's Restore Illinois plan that provide the first step in IHSA student-athletes returning to participation," IHSA announced on June 5, 2020.
The IHSA's COVID-19 FAQ page was updated on June 5, 2020 for their latest updates on sports. These updates don't bring all good news. Not all schools are allowed to participate in the restoration of school athletic training. Only IHSA high school members that are within Phase 3 (or better) in their area and have school district approval are allowed to proceed within the guidelines.
"These guidelines fulfill the IHSA's twin commitments to interscholastic sports and the health of the interscholastic athletes that play them," Dr. Preston Wolin, a surgeon and the Director of Sports Medicine at Chicago Center for Orthopedics, said.
As well, exercises can not be focused on a certain sport. Training is to be focused on strengthening and general fitness. Students are encouraged to bring their own water bottles and athletic equipment because use of water fountains and other student's equipment is not permitted during Phase 1. Schools have implemented virtual, summer athletic programs to keep athletes strong and healthy.
"We purposely designed this first phase to focus solely on strength and conditioning so that kids can gradually rebuild their fitness levels in small peer groups with coach guidance," IHSA SMAC member, Dr. Cynthia R. LaBella, said. "This will get kids moving again with their peers in the safest way possible, which will have a huge positive impact on their physical and emotional well-being."
The following requirements are to be followed:
Students are limited to three hours of participation per day.

Social distancing and masks should be worn to maximize safety.

10 people are allowed to gather (including coach and medical trainer)

If groups are created, a student must stay within their group and not switch to another.

Sessions can only include weightlifting, cardio, and exercises promoting physical fitness.

Activities that require a student to be spotted are not allowed.

Coaches have to monitor all athletes and their health using the

COVID-19 Athlete/Coach Monitoring Form.
About the Writer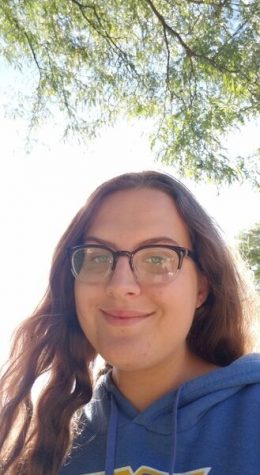 Monika Jurevicius, Sports Editor
Monika Jurevicius is a sophomore at Palatine high school and is involved in both Cutlass and Face. Jurevicius believes that good quality means putting...