Michelle Obama delivers speech at Democratic National Convention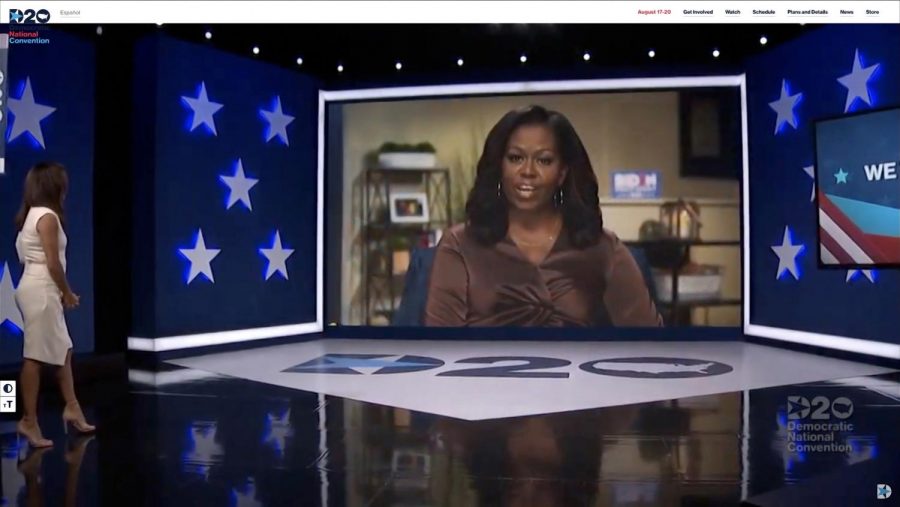 At the Democratic National Convention, Former First Lady Michelle Obama gave a speech that drew attention to many controversial political issues. 
"I felt kind of happy that someone said something about things that have been going on," Junior Alexia Sosin said. "When she talked about George Floyd and others noticing what's going on, it made me relieved that someone with power said something." Sosin thought that her speech was all very powerful, but one quote specifically stuck out to her and other students. 
"And I know that regardless of our race, age, religion, or politics, when we close our out the noise and the fear and truly open our hearts, we know that what's going on in this country is just not right," Obama said during her speech on Tuesday. "This is not who we are." 
One student, Junior Hannah Henrikson, thought it was especially interesting when Obama mentioned being president required a "devotion to facts and history." Henrikson felt that President Donald Trump did not have this devotion.
Henrikson felt this was important for Obama to point out as President Trump continues to use false facts to help win his reelection. She feels he tries to use incomplete histories to protect many confederate monuments when people want answers for what the Confederacy actually did and stood for. 
During her speech, Obama also pushed for the unity of everyone. This resonated with many students as they feel the country, and in turn, our school is very divided right now. Seniors Courtney McCall and Jonathan Oesterlein both thought her speech was an important step in unifying our country and school once again. 
The speech, along with a transcription of it, can be found on CNN. 
About the Writer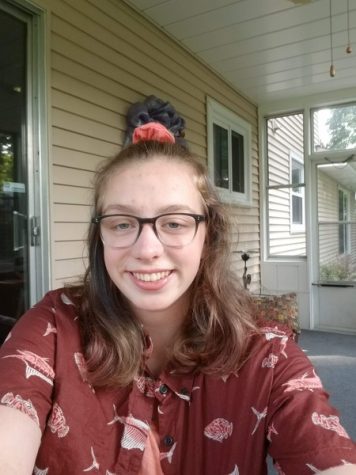 Emma Langer, Reporter
Emma Langer is a Senior at Palatine High School. She wants to do well in school. She plays softball for the high school and she is the co-editor-in-chief...