Sophomore tennis players adjust to new start from Fresh-Soph to the Varsity team
As tennis balls begin to be served in the 2020 fall season, two girls on the Palatine High School varsity tennis team are adjusting to their new roles on the team. Sophomores Ishika Mishra and Nicole Canfield spoke with PHS Cutlass about their new season.
"It's still hard to transition to the [varsity] mindset versus in fresh-soph [team], where I'd play it by ear and see where it goes," Canfield said.
The athletes do not know their official positions on the team. The beginning of the season leaves uncertainty. Positions are normally officially chosen by the middle of the season.
"That's really what the beginning of the season is all about, like just switching people to see who works well together," Mishra said.
To keep a positive mindset throughout the matches, Canfield and Mishra have various ways they prepare for a match. Mishra feels that she needs to set her mind straight by being very positive. Canfield reminds herself that she knows how to play the game and doesn't have to worry as much as she does at that moment. As well, she meditates before matches. 
"I struggle a lot with the mental portion of tennis," Canfield said. "It's all mental. If I have a good mindset, I can push through a match.
Due to the COVID-19 pandemic, teammates have not been able to bond the same as previous years. Teams have team dinner parties, activities, and so on. Nonetheless, some new friendships have been able to be formed on the team.
"I think my teammates, we all get along really well and that is what makes us have such a positive environment to play in, even if we do bad or good," Mishra said.
You can see the Varsity tennis team play today, Sept. 28, against Maine South High School at 4:30 p.m at the Palatine High School tennis courts. A mask is necessary if attending the matches as a spectator.
About the Writer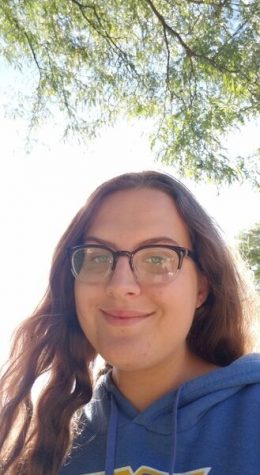 Monika Jurevicius, Sports Editor
Monika Jurevicius is a sophomore at Palatine high school and is involved in both Cutlass and Face. Jurevicius believes that good quality means putting...