Rain won't stop the Cubs and Marlins in MLB Wild Card Playoffs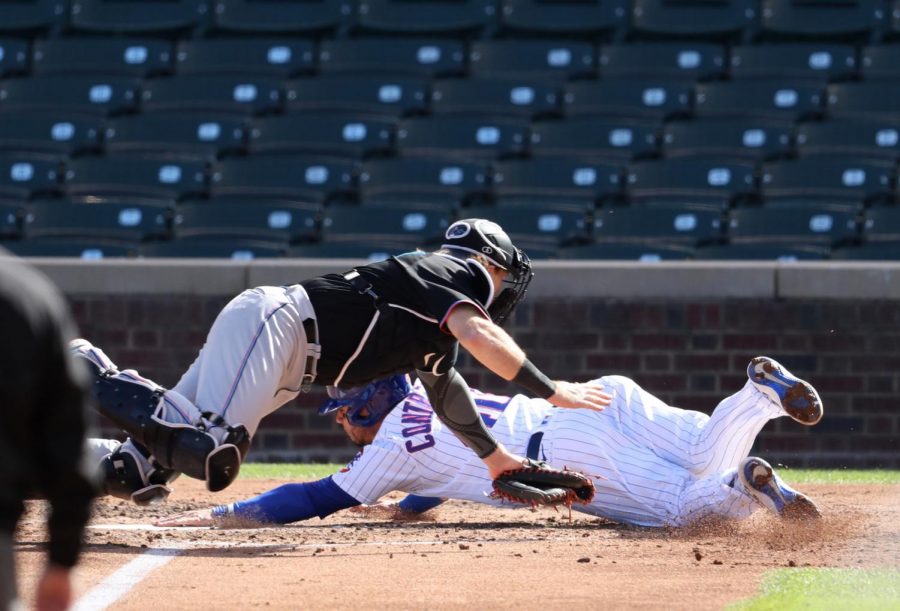 Game 1 of 3 in the Wild Card Round happened on Oct. 2, 2020. Taking place in Chicago, Illinois, the Chicago Cubs face the Miami Marlins. During this game it was raining on and off and the wind was pushing toward the right which meant pitchers were having trouble making sure not to give right-handed hitters an advantage with the wind.
     "The first thing the players would look at when walking on the field was the flag to see which direction the wind was going," David Ross, Chicago Cubs manager and former player, said.
Kyle Hendricks started as the Chicago Cubs pitcher and he was going up against Sandy Alcantara, who was the Miami Marlins starting pitcher. 
     The game was pretty slow until the 5th inning came around. In the bottom of the 5th inning, Ian Happ gets a solo home run for the Chicago Cubs. The home run was a two out homer and was hit to left field.
     It's the top of the 7th and Schwarber gets taken out of the game. He is replaced with Billy Hamilton who plays center field and moves Happ down to left. Hendricks gives Miguel Rojas and Chad Wallach a single. Corey Dickerson hits a 105 mile per hour, 303 foot home run making the score 3-1 with Miami leading. Soon after, Starling Marte hits a single followed by Jesús Aguilar who hits a 2-run homer. The 7th inning ends with a score of 5-1 Marlins.
     After the game, Jesús Aguilar commented on this inning and said, "That was a great inning for us especially with Corey's home run and that was like 'We can do it'!"
     The game eventually ends with many pitchers later including Richard Bleier, Jarlin García, and Brandon Kintzler, for the Marlins. Jeremy Jeffress, Ryan Tepera, Andrew Chafin, and Dan Winkler, for the Cubs. The game ends with a score of 5-1 Marlins.
About the Writer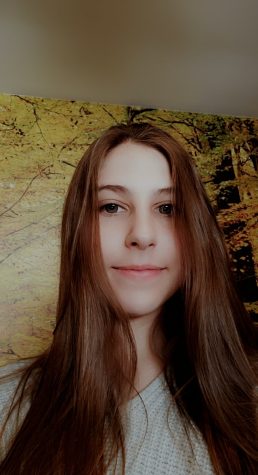 Alyssa Martin, Reporter
Alyssa Martin is a freshman at palatine high school. She is very involved and loves to hangout with her friends. She is involved in Service Club, Cutlass,...