Are blue light glasses effective?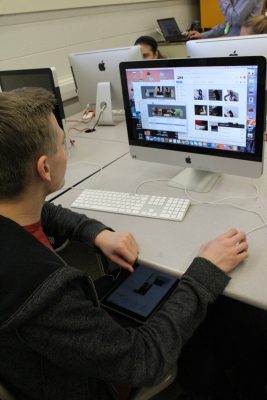 Blue light glasses have grown in popularity in the past few years. It has gotten to a point in which people without need for prescription lenses, have invested in frames that claim to assist with eye strain. Blue light glasses have lenses which block out short-wave blue light, light which is found in many digital devices. 
"Things just trend, it's like ivory ella t-shirts, and scrunches and stuff," PHS junior Bridget Dieden said.
It seems, as popular as the lenses are, few people understand weather wearing special lenses will truly help ease headaches, eye strain, and make sleep easier. 
"Because of online school, everyone has been staring at screens for extended amounts of time and blue light glasses supposedly help with headaches," PHS junior Coralyn Johnson said.
Warby Parker, a popular prescription lense and glasses frame company sells their products with an additional option and price for blue light lenses. They claim that for an additional 50 dollars, the lenses are "perfect for screen-heavy days." 
A report from the American Academy of Ophthalmology  explains why blue light glasses are not necessary. For one, there is not enough blue light coming from any device that could cause eye disease. Additionally sleep is easily improved by simply staying a way from screens a small amount of time before going to bed, or simply turning on a night mode on the screen. 
"I think I have less eye strain at the end of the day after using my blue light glasses," PHS senior Emma Langer said.
The biggest misconception, when it comes to blue light glasses is that they assist with eye strain. The AAO reveals in the same report that eye strain is not linked to using devices. Eye strain occurs because when staring at a screen, a person is less likely to blink as often as needed leading to dry eyes, headaches, and blurred vision.
Virtual learning and work has been taking over hours of many students days, and the idea of reducing the pain of staring at a screen all day has had many more people considering the options eye care offers. However, no study has been done over a long period of time to prove the effectiveness of blue light lenses.
About the Contributors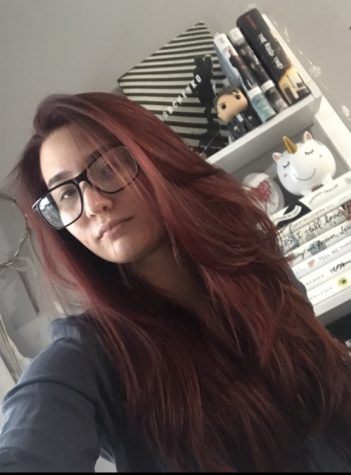 Hannah Henrikson, Reporter
Hannah Henrikson is a junior at Palatine High School. She signed up for the PHS journalism program to add on to her experience in the school yearbook "Spotlight."...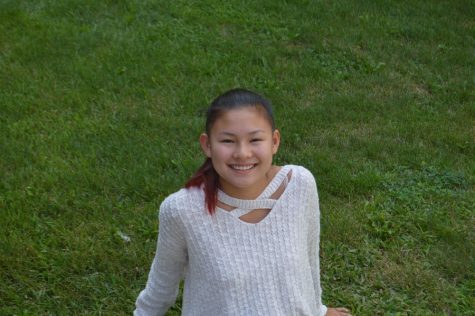 Abra Richardson, Reporter
Abra Richardson is an amazing and smart girl who enjoys writing. She has the intention to doing things well and wants to write about photography and sports....