This will be a year to remember… did you order a yearbook?
The students in the meeting were laughing so hard they could barely breathe, a usual sight for the yearbook staff, but this time only 1 or 2 people could be heard. Everyone else on the Zoom meeting was on mute. This had become a common occurrence. Many students do not turn their cameras on, and they do not unmute themselves. On this particular day, it was a special spirit week day and every editor had turned their camera on for a photo. 
Lots of changes have had to be made with the current situation.
"We moved the final deadline to the end of May, meaning the book will come out in July instead of May," Spotlight advisor Allen Paul said. "Our last deadline is generally in April, it will be very different this year."
This year is a different story. There were not as many fall sports, no portrait pictures have been taken, and most kids haven't gone to a single day of in-person school. The main photos we have to use are the photos students have sent in, or the few people who we have been able to take photos of. 
"Usually at this time of year we have already had our first deadline, and we've submitted multiple pages," co-editor-in-chief Hope Koenig said. 
The yearbook staff has been able to meet in-person a few times, but not consistently. The hardest part of not being in school has been trying to reach the student body.
"Normally we have hundreds of photos of spirit week, but this year we hardly have any," said Student Life editor Hannah Henrikson.
They've been attempting to reach students through social media, and even teamed up with teachers so students submitted photos for extra credit.
Regardless, this year's book will be different. That's just the new reality as students continue to navigate this school year. The staff is doing their best to reach out to and include everyone they can. Many "normal" things, such as meetings, have had to change.
"We had to accommodate social distancing by eliminating the amount of students who come in," Spotlight advisor Ann Crumlish said. 
While everyone on the staff understands, it inevitably causes some hurt feelings when one student can come but the other cannot.
At the end of the day, there will be a yearbook. The staff will be tired, and have sent a lot of emails, but the book will be just as good, if not better, then previous years. Students interested in buying a yearbook should scan the QR code in the image or visit JostensYearbooks.com to purchase a book.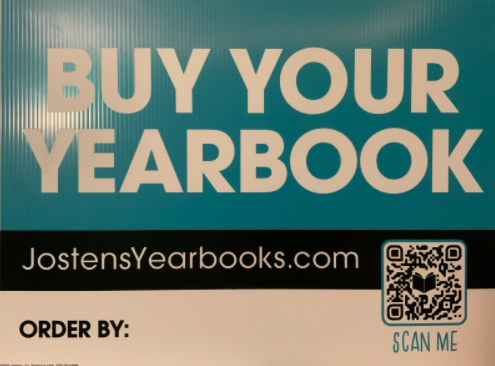 About the Contributor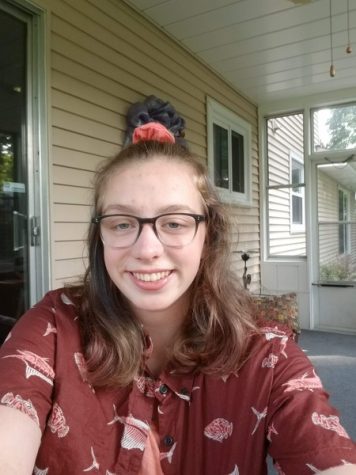 Emma Langer, Reporter
Emma Langer is a Senior at Palatine High School. She wants to do well in school. She plays softball for the high school and she is the co-editor-in-chief...