Students try new hobbies while stuck inside
When quarantine started last Spring students were left not knowing if they would be back in school after spring break. Spring break quickly turned into summer break and before they knew it, another school year had begun. Students had an abundance of free time and many new activities to try.
This time inside left little to do. However, people across social media were showing off their new hobbies or what they were getting up to while inside. Puzzles, painting, and binge-watching shows were some among many things students got up to. 
"Watched about every movie possible on Netflix, I still do the same today," Palatine High School senior Anya Ball said.
Netflix subscribers boosted to 15.8 million subscribers in the month of April, according to the Los Angeles Times. Shows such as Tiger King and Outer Banks were very popular shows to watch. 
Finding a way to consistently maintain the same level of activity as before quarantine was hard. Gyms were opened up to 50% capacity June 26, 2020,  in accordance with Phase 4. Staying active in a global pandemic can be a hard thing to do, especially finding the motivation. However, it's the opposite case for one student.
"I practiced dribbling skills everyday for basketball, but I don't do that now," Fremd High School senior Kate Beckemeier said. "I ate a lot of junk food during quarantine, but now I eat a lot healthier."
Eating healthy is a good alternative to not always being able to get in some exercise. Trying out new ways to make food around the house takes some time. 
Baking has always been a hobby for many before quarantine, but when stuck inside for days on end, it seems like the only thing to do. The New York Times has an article called "21 Quarantine Baking Recipes for Every Skill Level." 
"Since March, I've been cooking and baking, which I never do," PHS senior Mariphil Mique said.
Mique's favorite recipe to make is banana muffins.
"I watched a lot of the Great British Baking Show," PHS senior Sarah Hwang said.
With temporary remote learning for many schools across the country, finding the time to keep up all the quarantine hobbies students picked up is harder to do. There's a mixture of who's kept up their hobbies, but students found different ways to stay busy during quarantine. 
About the Writer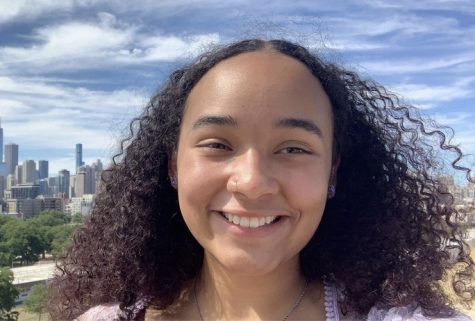 Elyssa Reed, A&E Editor
Elyssa Reed is a Senior and a member of Cutlass at Palatine High School. She is passionate about entertainment and enjoys watching TV, which has inspired...