Vytautas Jurevicius uses performance to break society's standards of art
Paint and Pencils have been mediums students understood art was made of. Art can also be shown in ways that depict human nature and the happiness that is hidden away in a dark world. Vytautas "Vytas" Jurevicius uses a non-traditional form of art that utilizes people to bring a scene of togetherness into a community. He has traveled the world to help shed some light through troubling times.
"It's more about gathering and coming together," Jurevicius said. "My material is people. It's not theater, as it's more free, less rehearsed. It's a combination of different elements to create an atmosphere."
Jurevicius started his art career as a child. He went to an evening art school in his home country, Lithuania, transitioning to art schools in Europe. His teachers emphasized he was "more of an artist than a designer." Jurevicius went on to study at the University of Applied Arts, Düsseldorf; Academy of Arts, Karlsruhe; and Städelschule, Frankfurt am Main.
"Even if you do not plan on going into an art field, art classes teach you a lot about yourself and often push your limits," Russ Horvath, PHS art department chair, said about pursuing arts in high school. "We will teach you everything you need to know."
Jurevicius's art relies on performance. He collaborates with many artists to display the emotion he wishes to evoke to his audience. His art features music, performances, and everyday objects to show art in a diverse way. He is working with people in New York City, where he is currently based now.
"I am always trying to get artists in different cities and countries to create new site specific work with local people," Jurevicius said. "I love being in public spaces, subways, watching people, meeting people, creating a community."
Jurevicius's achievements range from projects he has organized himself to working with organizations to enhance his portfolio. In Europe, he has produced large events like "love each other" at Baltic pride in Vilnius, Lithuania, "I wanna see you smile i wanna you be loved" for the Erik Niedling Residency in Berlin, to name a couple. He hopes to produce more in other countries.
"I am very interested to travel to India for some research for my future projects, also China," Jurevicius said. He also plans to work in Canada, Mexico, and Argentina. Eventually, he plans to open a studio in upstate NYC to hold events, gatherings, and workshops.
Horvath highlights that having a strong portfolio in school will help start your transition as an artist and receive recognition from art schools.
"Look around your world and draw it," Horvath said. "Draw your family, draw your house, draw yourself, draw objects in your room.  Practice, practice, practice."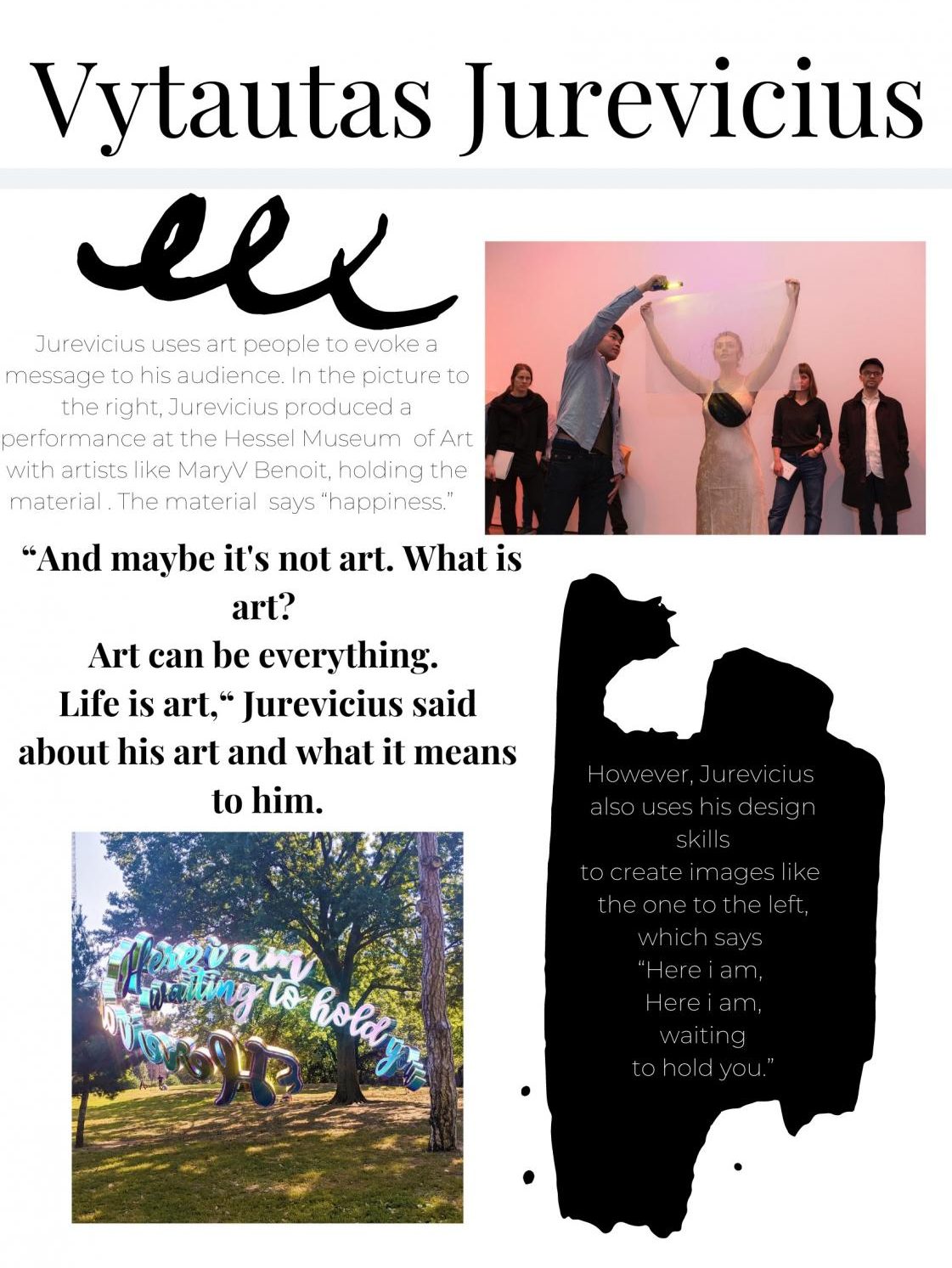 About the Contributor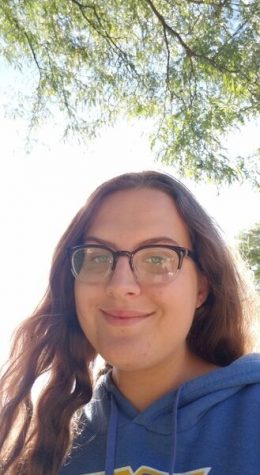 Monika Jurevicius, Sports Editor
Monika Jurevicius is a sophomore at Palatine high school and is involved in both Cutlass and Face. Jurevicius believes that good quality means putting...