Issa Rae
February 3, 2021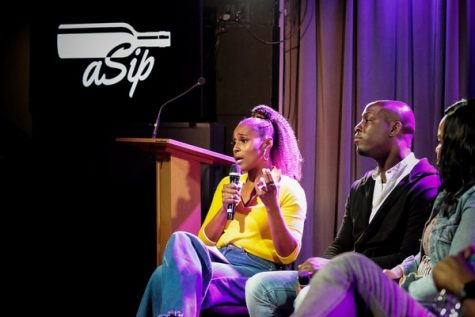 Jo-Issa Rae Diop, also known as Issa Rae, was born on January 12, 1985 in Los Angeles, California. Rae is best known for her HBO original series Insecure.
Her love of directing and writing scripts began at a young age. When she was eleven years old, she went to a live taping of the 1990's sitcom Moesha. While there, she got her hands on the script, and from that moment on she knew she wanted to write and direct. 
Graduating from Stanford University in 2007, she went on to create her breakout web series Awkward Black Girl. 
In an interview with News One Now, Rae recounts a time where she told a friend the name idea for the web series. The friend questioned the name and suggested it be called "Awkward Girl."
"The black part is what makes it special," she said. "It's an identity we weren't allowed to have."
Insecure follows the life of a modern day African-American woman as she tries to navigate everyday awkward experiences. It's in the production phase for its fifth and final season. She has written, produced, acted and created for "Insecure." 
In addition to her many talents surrounding Insecure, Rae has created a media company titled, Issa Rae Presents and an audio company, The Raedio. 
Rae started out with ambitious dreams that are now fully realized. She continues to exceed expectations with all that she has accomplished at a young age. Her work continues to inspire and give the representation that so many Black people seek.