Important yearbook information for students!
The end of the school year will be here soon and the yearbook needs pictures for all grades. Pictures for in-person students will be taken during gym class on Feb 25, 26, Mar 1 and 2. 
"For students who are always remote, they can sign up and come in those same days during academic support from 1:00-3:30," yearbook sponsor Allen Paul said. "Seniors who have already been photographed by VIP at the Wheeling Studio do not need to go unless they want retakes. For sophomores and juniors who don't want to come in, their picture from last year will be used. We haven't made a decision on freshmen yet."
Students can sign up on SignUp Genius through this link. There are 15 slots for every five minutes from 1:00-3:30. This gives students a wide range of time to choose from while also limiting the number of students in the gym at the same time.
Because the yearbook is light on content this year, anyone who has any pictures of themselves in clubs or activities is welcome to submit them to [email protected]. 
Submissions must include explanations of what is going on and who is in the picture.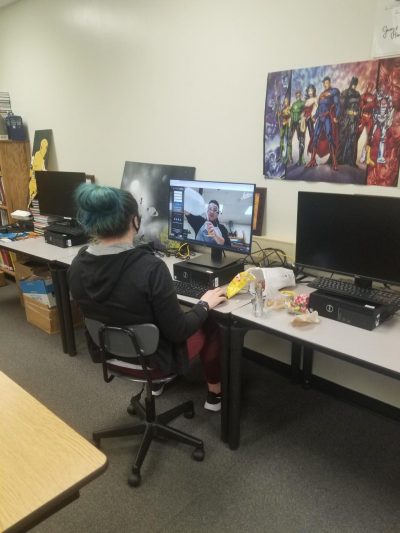 "The yearbook will not be available until July this year because we expected Illinois to push sports and activities back later into the school year, and that's what wound up happening," Paul said. "Normally we love giving the yearbook out before seniors graduate, but sadly that won't happen this year."
Students can order their yearbook two different ways. They can either go to MySchoolBucks.com or Jostens.com.
"My dream is that when we get the yearbooks in July, we can host a big party in the school parking lot for all the seniors," Paul said. "We can pass out the yearbooks and everyone can say goodbye to each other."