Hybrid learning has includes virtual teaching
Hybrid learning has been in effect since the middle of first semester. So far some teachers have been online instead of in the classroom. The students in the building could either be in the classroom with a monitor or in the cafeteria or in other places in the building.
"I was in the classroom when my teachers were remote," freshman Sarah Levene said.
When some teachers are not in the classroom, students are depending on the class. And under certain circumstances students can be in the classroom with a monitor.
"Only one of my teachers was online instead of in the classroom," Levene said. 
During the hybrid scenario most teachers are in the classroom. But some teachers are online and not at school. Some students could be in the cafeteria or other places in the school.
"Yes and no. Yes, because they might miss a student's question," freshman Kathryn Lewis said.
Due to the hybrid scenario it can make it difficult to ask questions with people both being online and in the classroom and for some teachers with the zoom the chat doesn't always show up when they're sharing the screen, or other technical issues.
Teachers are remote for many different reasons regarding safety and health concerns for themselves and their family.
"Teachers are remote for a variety of reasons, for their own health and the health of their immediate family," Administrator Michael Smith.
With vaccination shots now available, more teachers have been coming into the buildings
About the Contributors
Sophia Davidson
Sophia Davidson is a sophomore at Palatine High School. She is motivated by grades in school, and would rather do things on her own. She is passionate...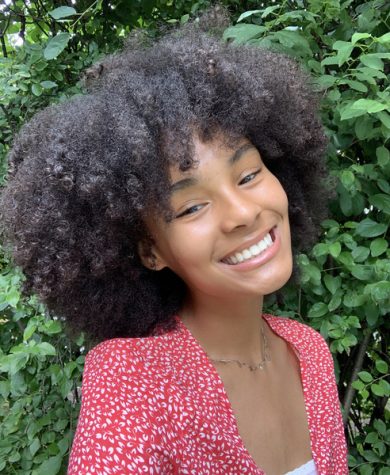 Anya Ball, Photo Editor
Anya Ball is a Palatine High School student that is very passionate about photography. She enjoys shooting photos and video at many games and events going...