Senior response to end of year activities
Elyssa Reed, Arts and Entertainment Editor
April 16, 2021
High school seniors across the nation have shared the same sadness of missing out on the activities that make senior year memorable. As Palatine High School has since made a move to invite students back to school for the remainder of the year following spring break, updates to senior activities have been made as well. 
For most it was believed that prom and graduation were out of the cards, but the fate of prom and graduation is much different than what most predicted.
As it stands right now, prom is to be limited to seniors only. It will consist of dinner and a form of entertainment. Dancing is not allowed.
"I'm upset that we don't get to have a traditional prom for both junior and senior year," Palatine High School senior Mariah Winfrey said. "It's really sad  that our class was the one that got the short end of the stick."
Although the Class of 2020 wasn't able to have traditional prom last year, they had the option to attend in their junior year. The Class of 2021 is feeling a loss for not being able to have the option their junior year, as COVID-19 effectively closed school March 2020.
Another senior event that'll be looking different this year is graduation. Graduation is to be at the NOW Arena, where families will be located in the parking lot in a drive-in theater format. The graduation can be viewed from their cars on video boards and a radio simulcast.
"My initial response was pretty shocked," senior Caden Bargowski said. "I was surprised that students were allowed to attend sporting events and prom. It seems a little contradictory to the other events that are taking place at our school."
Seniors are awaiting more information on specific details about both events. However, there have been alternative ideas thrown around by students regarding these events. Having both events outdoors has been the most popular alternative.
"Overall, I'm grateful that they've come up with these plans," senior Julia Inman said. "It's not an easy task given the requirements and needs. I believe it's better to have something rather than nothing."
About the Writer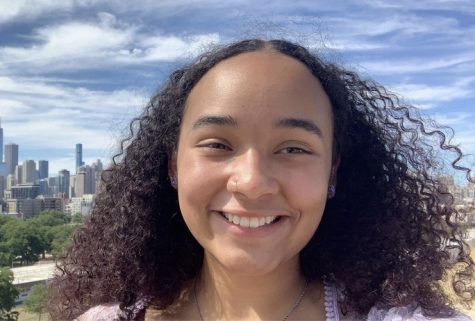 Elyssa Reed, A&E Editor
Elyssa Reed is a Senior and a member of Cutlass at Palatine High School. She is passionate about entertainment and enjoys watching TV, which has inspired...