Palatine student saves peer from drowning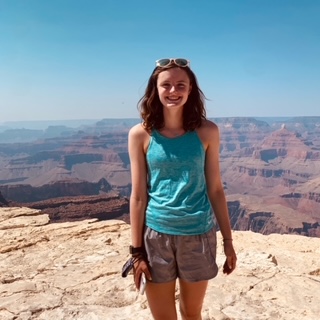 At Palatine High School on Sept 9 in the pool Emma Zach saved one of her peers from drowning in the pool due to a seizure. They were in the deep end of the pool which was around twelve feet deep. Emma noticed there was something wrong with one of her classmates.
"It was about midway through the class," Junior Emma Zach said. "And I was showing her how to do a backstroke."
Emma is a leader for the special education class during gym with other leaders. This year due to COVID-19 not as many people signed up to be a leader. Out of all five leaders in the class, she was the only junior, with the rest being seniors.
"I'm apart of the integrated Special Ed class," Zach said. "We usually have a lot of peer leaders."
She also mentioned that the protocol was that once they got Cailean Walker out of the water they protected her head with towels. But she had to stay in the water until the seizure passed. In the pool Walker was wearing a safety belt but during the seizure she started to tip forward into the water, and Emma kept her head out of the water until the seizure passed.
"There's different protocol. I got her out of the pool," Zach said. "She was wearing a safety belt."
Walker has a rare form of epilepsy called Dravet syndrome. Dravet syndrome is a severe form of epilepsy that can be triggered by high body temperature or also called hypothermia. Dravet syndrome begins in the first year of a child's life. Emma said that Walker usually has around ten seizures a month due to Dravet syndrome.
During the time in the pool Walker's class was learning swimming. Emma was one of the students leaders helping the kids in the pool. She was in charge of the deep end. Then Emma noticed that she was really quiet and not acting like she usually would.
Emma along with other teachers at the pool at the time were able to get Cailean out of the water and put towels around her head to protect her from getting hurt. Protocol stated that they had to time the seizure, the seizure lasted only about a minute. But luckily Emma was there in time to help her classmate and was mature and calm in handling the intense situation.