The key is kindness: Claudia Sierra-Sokop shares her blessing of being a woman
March 1, 2022
When it comes to interacting with staff and students, Claudia Sierra-Sokop's positive genuineness never fails to inspire.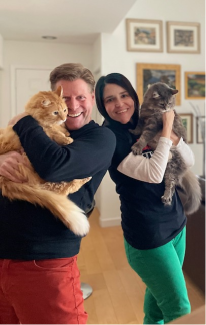 Sierra-Sokop works as the secretary for the student services director at Palatine High School, but has previously held careers in education, accounting and printings. She also was the CEO of an advertisement agency where she previously lived in Colombia. Her journey to PHS started after she decided to move to the States, when she fell in love with American Peter Sokop(who works as a computer assistant in the PHS tech department).
"I started..working as a translator, and then I became the secretary for student services," Sierra-Sokop said. "That gave me an opportunity to help..families who didn't know the language. It was so rewarding for me."
In her adolescence, Sierra-Sokop struggled with body image issues, expressing her femininity and an eating disorder.
"I was able to overcome that eating disorder and was able to make decisions in life for what was good for me," Sierra-Sokop said. "And it clicked because when I was going through my eating disorder, I realized okay, I'm hurting myself. I'm hurting people around me. I have to work on this and so I did therapy, and I was able to awaken that firm woman inside of me."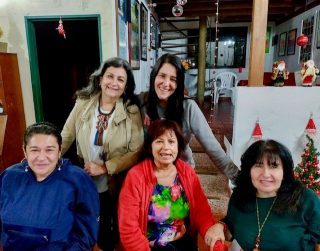 Sierra-Sokop believes all of that has made her stronger today, and female students all across Palatine should feel empowered to be whoever they are. 
"For generations, we have been told that we are below men," Sierra-Sokop said. "And even worse, we believed it. When you think about what women had to do and fight through to get what men were granted. We fought our way through. I think we are so strong because of that."
The key, she believes, is kindness in every aspect of life. 
"Sometimes it's as simple as a smile," Sierra-Sokop said. "It's just a reminder…to celebrate each other and to empower each other. [It's] more than..a competition about who's better."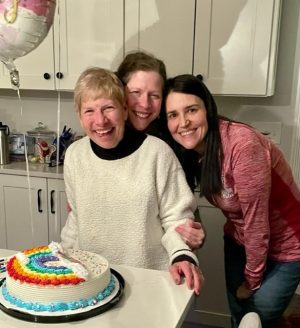 By sharing her story, Sierra-Sokop believes her words can help the students at PHS. 
"I try to empower women to chant for who they are, for who they want to be," Sierra-Sokop said. "And remind them that it is about what you really want and..not to let the environment contaminate you. So I try here at Palatine to share my experiences or what I have gone through in life to others."
Women are stronger than they are taught to believe, so Sierra-Sokop says to embrace the struggle and move forward with grace.
"It always gets better no matter how hard it is, or the things you go through," Sierra-Sokop said. "That has been for me that womanhood..but at the same time it is the essence of who I am. And that has been also a blessing, no matter how much the struggle, a blessing for sure."