More than test make-up: Mary Gardener's motto for happy students 
March 16, 2022
Avid spinner, craftsman, and test make-up supervisor Mary Gardener's biggest passion is pushing students at PHS. 
"I love coming to work with the kids, with the students," Gardener said.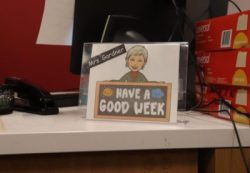 Test make-up is one of the few places at Palatine High School that practically every student will encounter. This time can be stressful for students, but Gardener's comforting approach eases the process for those making up their late assessments.
"So I try to encourage the students to work hard, a little faster," Gardener said. "I always tell them that they'll get better."
Gardener considers herself a nurturing force to those coming in her care. 
'I always say it should never be Mother's Day, it should be Woman's Day," Gardener said. "Because so many women are mothers that don't have children, but their mothers to children that really need care and love."
Gardener is available every hour of the day from 7:30 AM to 4:30 PM. Her availability is what is key to the consistency of student success.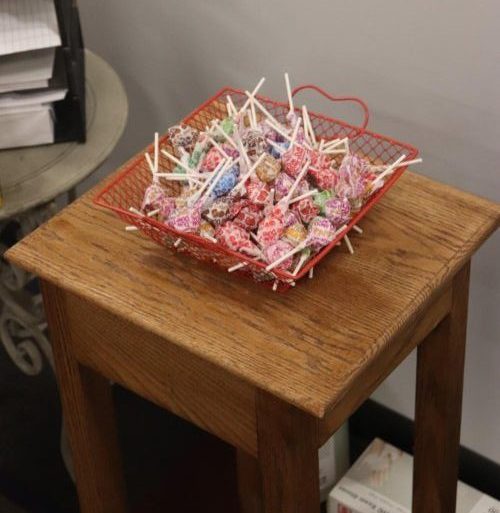 "'Women should be really recognized because they're like super humans," Gardener said. "Any nationality, color."
Working in test make-up is a big responsibility, one that Gardener handels with great respect. 
"If I catch anybody being dishonest, it's not because I'm mean and want to hurt them," Gardener said. "It's because I want to help them. This is the baby world. And when you got to the big world, it's a whole different story."
Gardner took inspiration from one of her female colleagues and came up with a new method to keep a positive environment everywhere she goes.
"Say something nice to each student," Gardener said. "Some of these students don't hear any kind words at all during the day. And I have taken that with me everywhere I go. And now it's just part of me."
Whether these nice words offer compliments, or a sweet treat from her candy basket, they never fail to motivate students to push through their exams. 
"I just love doing it because I can see the difference in students," Gardener said.