Student-staff duo serve positivity on and off the court
March 30, 2022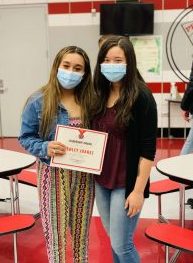 Junior Ashely Juarez led the JV girls tennis team with inspiration from Coach Sydney Hoening-Coyl.
"It was by far one of the best seasons, because I felt like I got to be a leader during this year," Juarez said. "This year, our group was very close. I just feel really honored to be part of her first year."
Juarez earned a leadership award, created by Hoening-Coyl for all her work during the season.
"Ashley truly was our leader on the team," Hoening-Coyl said. "We didn't necessarily have a team captain, but she took on that role without being assigned it. Especially because on the JV team, we  have a wide span of ability levels. So the patience, the organization and the care that she showed our team was what inspired me and what made me feel like she was a role model for our girls."
The 2021 season was Hoening-Coyls's first year coaching tennis, but her impact is long-lasting.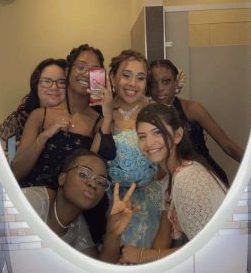 "I liked working with our girls a ton," Hoening-Coyl said. "They were all very excited to be there, willing to learn and just overall really positive. I couldn't have asked for anything more than that. It was a new experience for me, but one that I valued and one that I learned a lot from too."
The team was tight knit through wins and losses, growing closer as the season progressed.
"I feel like that's where I create a family," Juarez said. "That's where I can get close to teammates and where I can really know the people at PHS."
Hoening-Coyl makes personal connections with each one of her students, something critical for supporting the PHS population.
"She is one of the few teachers that connects with their students one on one and cares about…them being okay as …a person not just like a student," Juarez said. "I feel like we need a lot more teachers like that."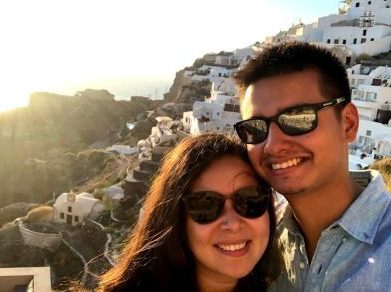 Additionally, Hoening-Coyl's passion for PHS shows through her experience as an avid club sponsor. In addition to coaching tennis, she sponsors the South Asian Student Association and Junior Class.
"Really just giving students the voice and comfortability to come to me and to be able to feel like they can do what they want to do," Hoening Coyl said. "Is something that I'm passionate about."
The work of Juarez and Hoening-Coyl represents a shift in culture at PHS, creating more avenues for all types of people to succeed.
"This year, I've seen many, many more teachers of  color and different ethnicities do a lot of big, impactful things," Juarez said. "And that has inspired me. If I want something to change. I can make it happen."