Miller takes off with debut album Rocket Cathedral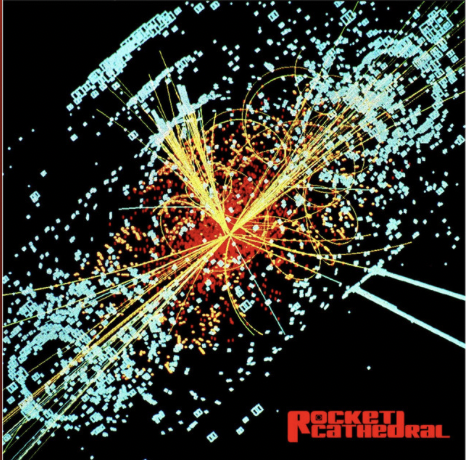 I first discovered Rocket Cathedral's self titled debut album in my physics classroom. Any music played by our teacher was meant to drown out our frustrations when toiling with our practice problems, and he would have a theme for every day's music. He explained to the class how the music played that day would be of Thomas Miller's, the physics teacher that taught next door.
The album exceeded all my expectations as it came from humble beginnings. 
"I played with the singer and bass player at our high school Battle of the Bands," keyboardist/harmonicist Thomas Miller said. "So that would have been around 1999…And yet, it's been playing ever since."
In addition to that, my discovery of the album made me appreciate the passionate efforts put into it. The record has a modern approach to old school soft rock and an overall finish that makes it easy to listen to. The messages in the songs are timeless no matter what genre of music angsty teens are connecting with at that particular time.  
"The Day I Bought a Gun" uses the story of a person buying a firearm for the first time to show a forced maturing of a teen. Everyone has missed the comforting feeling of ignorance that comes with innocence, thus making this song something accessible to everyone.
"Cheap Black Coffee has been played at basketball and football games for years," Miller said. 
The album's number one hit, "Cheap Black Coffee", grinds through all the emotions felt by someone who is willing to assert their needs to someone. That, backed up with the catchy guitar line, made this song really speak to me, and to other students in Miller's class.
"I honestly think that Mr. Miller's music is amazing, and I'm not just saying that because he's my teacher," student Madeline Hayke said. "The instruments and vocals sound great. I really enjoy the songs because they sound very similar to the type of music that I already listen to on a daily basis."
My favorite track would have to be "Wake the Dead." Strong opening for a strong central initiative in this song. The strong narrative telling and jazzy keys make you feel like you are being welcomed to a secluded bar by the oldest seasoned local on a rainy New York night.
Overall the whole album has all the components of smoky soft rock but it is something that lots of people could enjoy listening to. The album is only 30 minutes long on Spotify so it is the perfect thing to get homework done too. The record is cohesive in its genre so if you usually listen to grunge, this soft rock album would be a great joy ride. 
"The advice I would give is to play with as many different people as possible and meet as many different people as possible who are passionate about what you're doing," Miller said.
"I've gotten calls 10 years after I met somebody and been like, 'Hey, you still playing? We need somebody for this.'"