NHS Senior of the Month: Will Bryant
As Will Bryant walks up the stairs, he couldn't have expected a huge crowd of his friends, and nearby bystanders just joining the fun, cheering him on. Still, Bryant raises his hands above his head, accepting the encouragement and title of Oct NHS senior of the month.
"It kind of opens doors for people," Bryant said. "You don't have to stress over anything to be highly recognized."
Bryant prides himself on being the most untraditional senior of the month recipient. Bryant is not in the National Honor society. He participated in baseball his freshman and sophomore year but then he took some time off extracurricular activities to focus on work and school. He takes life with a relaxed, but confident approach.
"His best quality is his charisma," senior Russell Campbell said. "He is hard working both in school with academics and out of school with service."
Along with balancing school life, Bryant takes care of his little sister, Hannah when his mom is at work.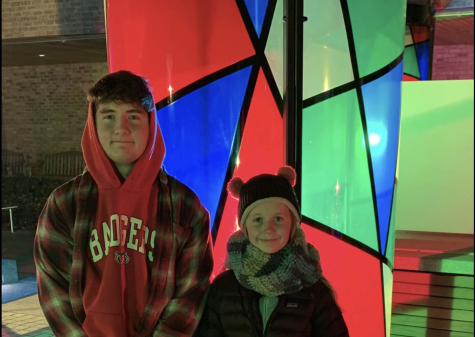 "Throughout my time at PHS Will has always come with an uplifting approach," senior Roan Dutzi said. "He puts full dedication into every aspect of his life. He is always there and ready to help."
Bryant believes that every single person has a quality that deserves praise.
"I think PHS gives a lot of opportunities to people who come from different backgrounds and have learned to do things in different ways," Bryant said. "And because of that people have more of an open idea of what it is to be involved in school in different ways."
Through the simple acts of confidence, calmness, and charity-Bryant carries himself with a high regard.
"Even if I'm not super tight with them, I like to introduce myself," Bryant said. "I want to make people feel that PHS is a school for all."