PHS girls basketball "Stand Up to Cancer" against BHS
The fight for cancer charges through the Palatine High School main gym Thursday night as PHS girls basketball goes against Barrington High School with support for "Stand Up to Cancer."
The BHS Broncos start off the game strong by receiving the tip-off ball and receiving the first two points of the game. BHS #54 sophomore Molly O'Riordan scored the six points for the game in two minutes leading the Broncos 00-06. The Pirates struggled with holding off the Broncos from the basket. PHS #0 junior Frankie Henderson shot a 3-point shot for the Pirates, securing the score for the end of first quarter at 08-12.
Palatine student section, "The Red Ryders," roared with excitement entering second quarter as PHS heightened their skills on the court. Plays made by the team kept fans on their toes as the quarter persisted. PHS #30 sophomore Halie Onyekonwu had the gym erupt with sound as she displayed skills that helped the Pirates. BHS #13 senior Maddie Ziebath showcased defensive skills that kept the ball out of the Bronco's net.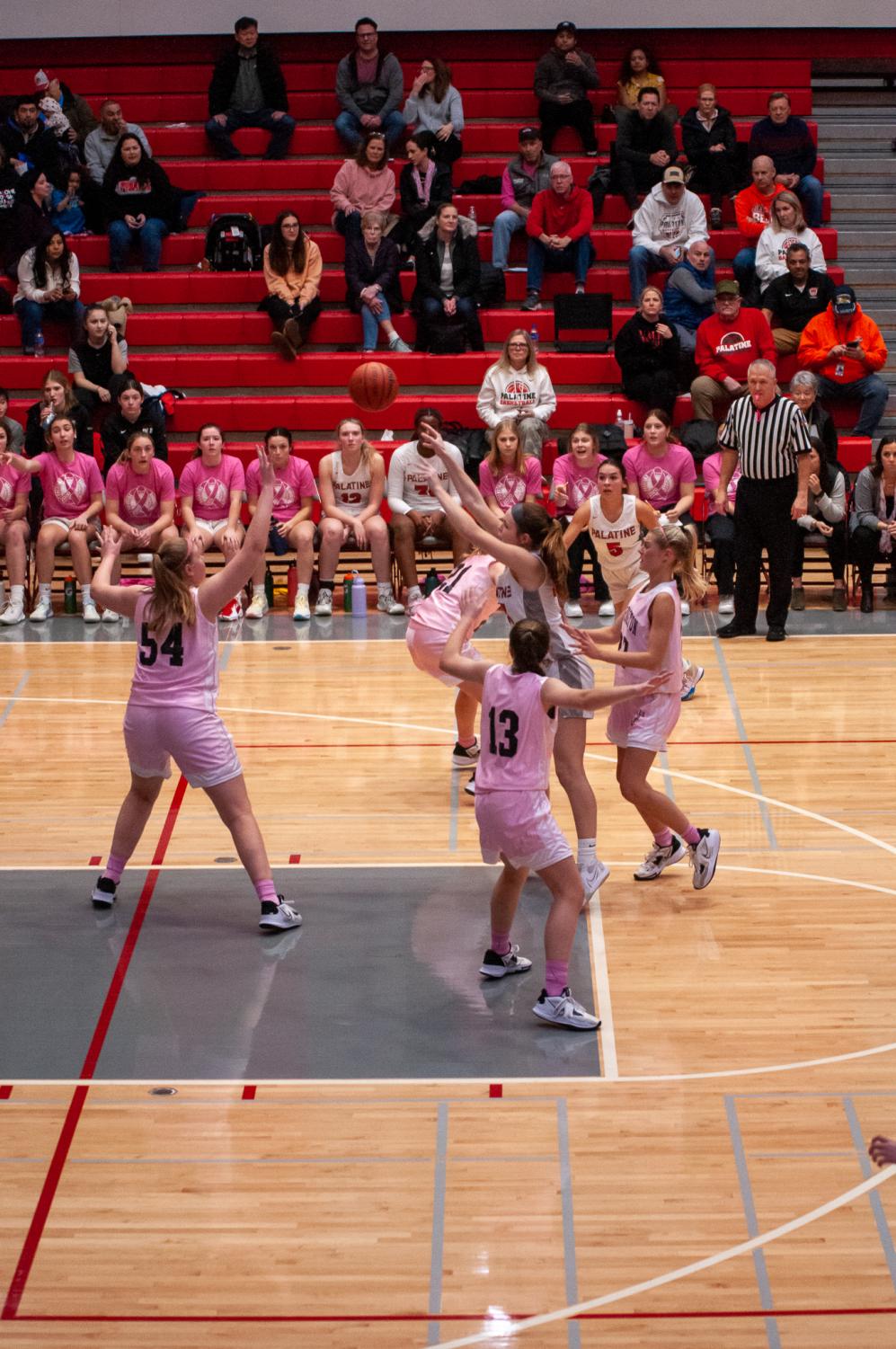 BHS #31 junior Sophie Swanson brought a storm as she shot multiple 3-point baskets for the Broncos. The Pirates played aggressively to get their score up to BHS's as they had fallen behind 19-39. PHS #0 Henderson and #23 senior Megan Van Brunt stacked up points to help Pirates increase their score on the board. BHS #13 Ziebath was taken out of the game due to an injury on court after defending the net for her team.
Fourth quarter was met with fouls for both teams as the last of the game was closing in. The Broncos and the Pirates set a standard of fighting hard for the ending as all players showed perseverance to win. PHS #10 junior Callie O'Connell scored a 3-point shot for the Pirates in the final 30 seconds. The Broncos won with final score of 33-56.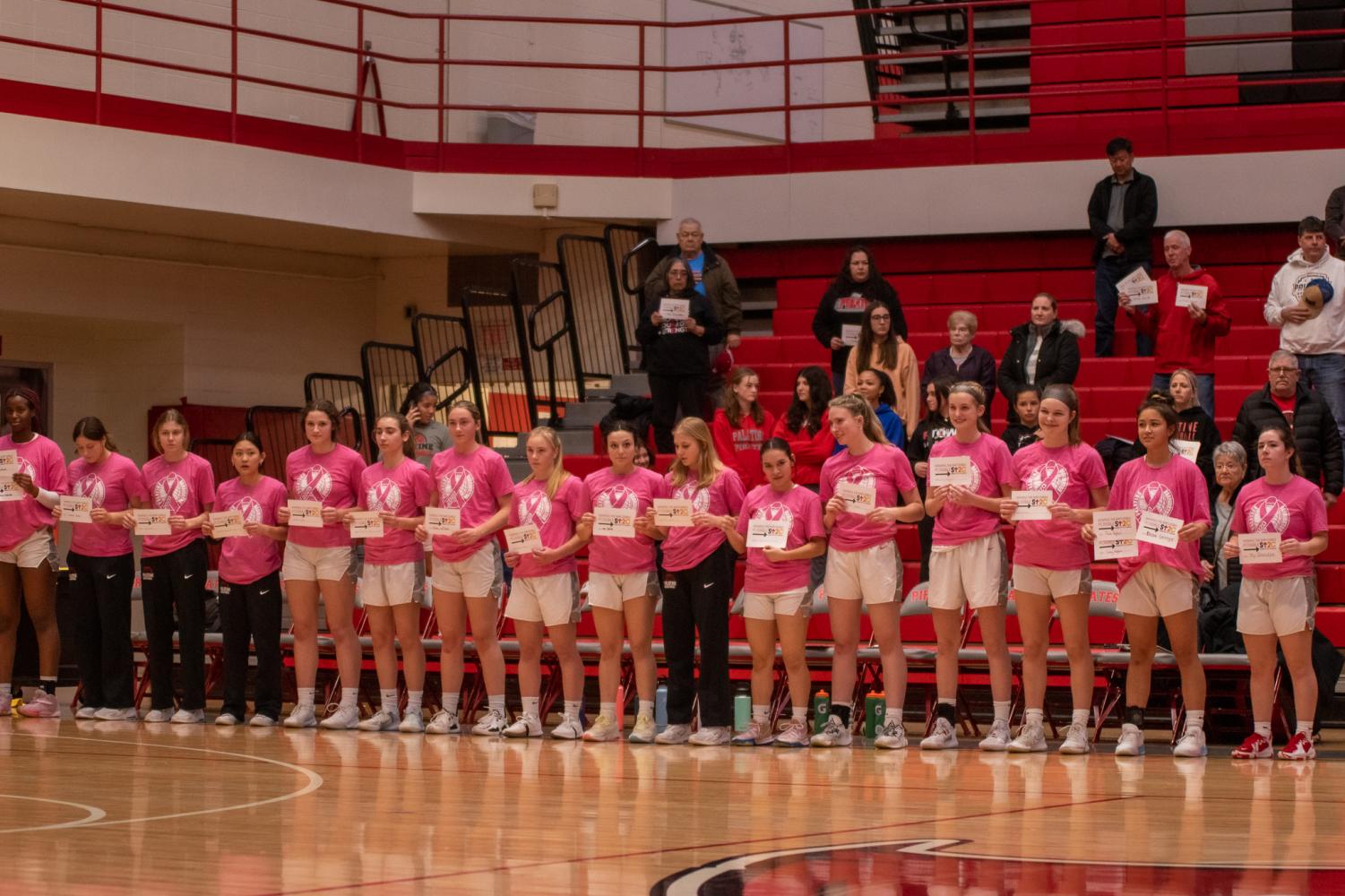 At the beginning of the game, everyone in attendance was provided the opportunity in collaboration with organization SU2C to hold up a flyer with the names of those affected with cancer in their families. Donations and cookies for sale provided fundraising for the effort to stop cancer. The Red Ryders asked students to come dressed in pink to support the Pirates' mission.
PHS girls basketball plays next at home on Monday, Jan. 16 at 10:30 am against Thomas Jefferson High School.