The light shines bright for athletes here at Palatine High School. Varsity sports are typically the main focus across any high school and no one really highlights the beginning of an athlete's journey. In high school sports, the junior varsity team is on the middle line of the freshman and varsity teams. It is a period of growth for each athlete who decides to join football. 
"I joined football because of my brother," sophomore linebacker Vince Bowling said. "My favorite memories come from playing with him." 
The reason each athlete started playing football is different. For some, the reason could be as simple as playing football with a family member or seeing others play the sport in action. No matter the reason, it made a big difference to continue the sport and create goals for each player during games. 
"One player said to me, you play how you practice," sophomore center Tyler Albaugh said. "That stuck with me because during practice you don't just take 1 rep off. It's 150% effort for every single rep just like during a game."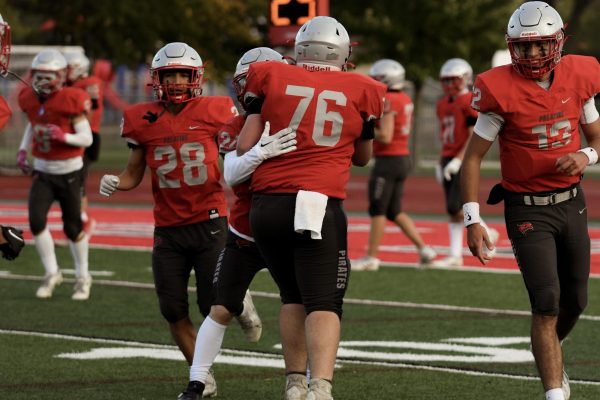 Each member of the junior varsity team must continue to remain focused during each play. Despite each win, does come the feeling of hardships. For any athlete, getting injured can be a tough time because that means you have to sit out for a bit. This was the case for sophomore running back and team captain, Jaeden Gaspard. Even with not being able to compete with his teammates, he soon overcame that feeling as his physical health should be priority before getting back into the field. 
"It's more than just yourself on that field," Gaspard said. "You got your whole team out there and to use the time I couldn't be on the field making myself better, it helped to make my teammates who had to step up to be better."
In any sport, the coaches play a big role in how the team grows and performs out on the field. They teach valuable life lessons not only applied during a game, but can be valuable for the real world. 
"The most important part about coaching under level sports is the understanding that you are the stepping stone to getting your athletes prepared to be varsity athletes in your program," JV football head coach Chad Bobbit said. "The lessons, values, and skills you teach should align with those of the program as a whole, and your expectations should prepare them to be part of a varsity athletic program's culture as soon as they finish their season with you."
The future starts the next generation of athletes as they go through the football program with the goal of ending on the varsity team. With all the seriousness and focus the junior varsity team has to put forth while playing football, there is room for having fun. The many humorous remarks made by each team member or coach make a big impression on one another. 
"Coach was going over game week plans and when walking through plays, he told me that I had to block this one kid," sophomore left/right guard Milo Rivas said. "He said that I have eaten steaks bigger than the kid I was supposed to block." 
As the football season came to an end, the junior varsity had their final game against Schaumburg right before varsity's game began. The final score was 42-19, the final victory of the season for the team on Friday Oct. 20. Jaeden Gaspard returned to the field on Friday after a long time of rest and healing. He contributed greatly to the team's victory against Schaumburg. Although winning the final game of the season, there still is time for reflection and goal orientation for the next football season.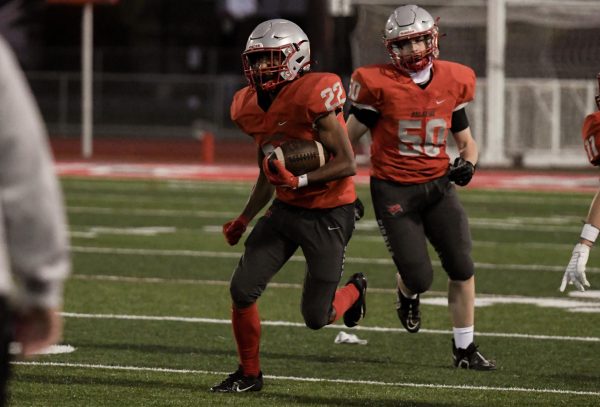 "I want to do my best for the team," sophomore second string defensive line Amir Alvarez said. 
Across all the football teams they were victorious with winning scores: freshman B team with a score of 14-0 and freshman A team with a score of 60-12, both teams against Rolling Meadows on Thursday Oct. 19. 
The varsity football team won 44-22 against Schaumburg right after the jv football game advancing them into playoffs against Neuqua Valley on Oct. 27.