On November 3, 2023, the video game company Epic Games released a brand new update to their best-selling video game Fortnite. "Fortnite OG" as the new season has been dubbed, brought players back to the original game which was released in 2017.
Bringing back many features such as old game mechanics and the original map, over 44.7 million players came back to the game, making the debut of the season the biggest day in Fortnite's history, the game's official account posted on X/Twitter.
"I've played an unholy amount of Fortnite in the past four days," said PHS Sophomore Vincent Bowling. "It takes you back to when you were a little kid in fourth grade playing Fortnite with your friends after school."
Bowling isn't alone. In fact in the first few days of the new season's release, players logged a total of 102 million hours on the game.
"Clearly, Fortnite's [interest] has greatly increased because they've brought it back to what it once was, which was an amazing game," said PHS Sophomore Austin Carnahan. "I do like the fact that we have a bunch of the old maps and great spots again." 
However, with all these great additions, some returning players like Palatine Sophomore Cameron Bickel feel that something is still missing.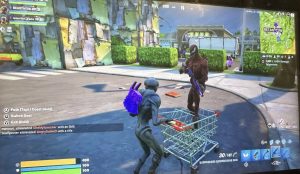 "Fortnite is not quite the same anymore," Bickel said. "It's a different fan base now. It's not the same as playing back then."
Some players like PHS sophomore David Cox agree, citing that "there could be a better ranked system," which was introduced in May of this year that puts players in separate lobbies based on their skill-based level. 
Although it might not be the same, people are still coming back to the game to remember the good times they had back in 2017 and 2018.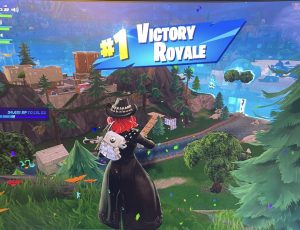 "I think so many people are coming back because of the nostalgia," said Palatine student and professional Fortnite player Matthew Holt, who is also known by his online alias Mefoo. "When you see your friends joining the game, you just want to join too because it's so fun."
This "Fortnite Craze" that has taken over the world hasn't skipped Palatine. Students across all grade levels have been spending their weekends and their time after school, playing Fortnite.
"I am addicted to the game. I'm on that all day," said Holt, who has logged around 5000 hours on the game since 2020 and is ranked 300th in the nation.
The main reason for these countless hours being spent, according to PHS Sophomore Max Cassacio is that this season is not going to last. People are trying to play as much as they can to reminisce on old memories and spend time with their friends before Fortnite: OG goes back to the archives.