Kindercare measles outbreak in Palatine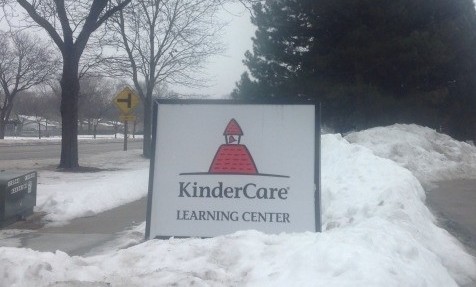 As of last Friday morning, five children under the age of one who attended the Palatine KinderCare on East Palatine Road have now been confirmed to have measles.
Including one Illinois resident who became ill in late January, this now makes six cases of measles in Cook County. Officials have still not determined how the infants at the Palatine KinderCare became infected. According to ABC news, KinderCare has announced that all employees at its 1,900 centers, including the one in Palatine, will now have to be be vaccinated against measles if they work in infant rooms.
Measles is a highly contagious respiratory disease that can affect nine out of ten people if the exposed are not immunized. While minor side effects of the virus include rashes, fever, conjunctivitis, and runny nose, severe cases can cause swelling of the brain, pneumonia and death. Part of the reason measles is so contagious is due to the fact the  disease can live for up to two hours in the air or on surfaces. It is primarily transmitted by contact with an infected person through coughing or sneezing.
The Chicago Tribune reports that the KinderCare received a precautionary deep clean last Wednesday night. Winston Campus Elementary and Junior High also took similar steps , washing schools buses and some classrooms with a bleach solution. About 200 children in the District 15's 12,500 student population have not been vaccinated.
If any of these 200 students are found to be among those who also attend programs at the KinderCare, Superintendent Scott Thompson has decided that they will need to stay home for 21 days. In Illinois public schools and state-licensed day cares, children are are required to get vaccinations unless they abstain for religious or medical reasons.
The outbreak in Palatine is now being added to the other 102 cases of measles in 14 states across the country that have been traced back to an outbreak that originated in Disneyland. The Cook County Health Department, however, says that the source of the Illinois outbreak still remains undetermined.
Because the children were less than one year old, they were not yet able to receive the measles vaccine. The American Academy of Pediatrics recommends that all children receive their first vaccine at 12 to 15 months. Before 12 months, the immune response of infants does not last.
According to Dr. Wendell Wheeler of Ingalls Memorial Hospital, measles is especially problematic for children because "The very young have small airways. The disease has thick mucus, and the two don't go together."
If you may have been potentially exposed and are experiencing a fever of 101 degrees with symptoms, call  the Cook County Department of Public Health at 847 818-4020. Do not go to the emergency room without calling ahead.