First generation college symposium night
Ibaad Rehman anxiously enters the cafeteria of Palatine High School. Upon searching for a seat, he and his family notice the wandering eyes of other families, varying in different cultural backgrounds. Although seemingly distinct, he eventually becomes comfortable knowing the visitors for the occasion possess one definite idea: Going to college.
"I feel like the most that the audience and I carried from this event was the load of information that they told us about college," Palatine High School Senior Ibaad Rehman says. "They explained it thoroughly which I was able to take precise notes for the future."
District 211 hosts the college symposium for first-generation prospective students. Families, more notably consisting of immigrants, around the district visited the meeting to be informed about the many factors of college and university life. The educational event is separated into three workshops: Financial aid topics, connecting with universities, and the college preparation planning process.
Visitors were welcomed with the panel of college representatives, each varying from community colleges to large-scale universities. The panel respectively participates into enlightening their audience with not only informative facts about college, but also their experiences as well being a first generation college student and graduate.
"For all you first generation students out here, never be embarrassed of being 'first generation'" parent of an Old Dominion University student Darrell Young says. "That should be inspiring! It helps you change not only yourself but the path of people around you."
The advices and stories the panel supplies to the audience help create a sense of closeness, thus establishing assuagement of belonging. Families were then allowed to ask questions about the college application process along with the high school students who are determined to go to college.
"Mr. Young is right though," PHS senior Kyle Kuylen says. "Being a first-generation college student is significant compared to any other. Not only do we gain a new experience in life, but we ironically experience a sense of the unknown similar to our parents when they immigrated to this country."
Towards the closure of the last workshop, many of the parents applauded the panel, thanking them for their useful antics in aiding in the preparation for overall success.
Being aware that they are taking the primitive step in their parents' hopes and dreams, the students conclude that the symposium helped them find their destined calling: to give back to their hardworking families in addition to seeking his or her own full potential.
Although the event was visited by a considerable amount of visitors, it is needless to say that others were unable to attend the event. Being aware of this, the visitors yearned for D211 to not only host this event next year, but to supply the people with more events similar to this.
"We need more events to take place!" PHS James Bianco says. "Why only have one when we can gather more audiences so that they too can gain higher opportunities?"
About the Writer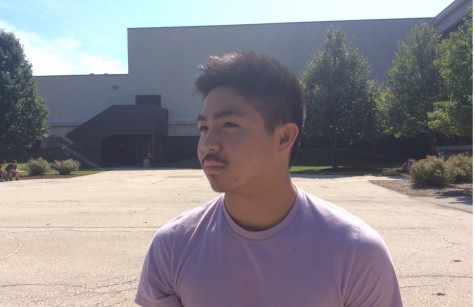 Joman Norberte, Reporter
Joman Norberte is a senior in Palatine High school. He is passionate about school and plans on going to college in the future. Joman has good study habits...