Cancer awareness month interview with Crystal Estrada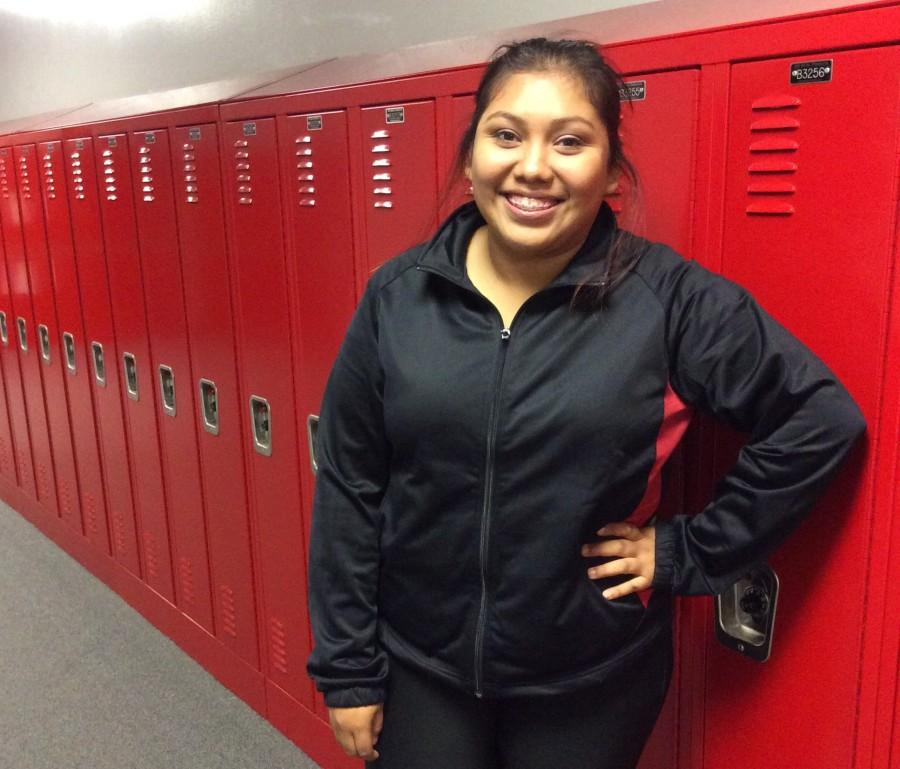 Here she stood, staring down onto the busy streets from the hospital window. This window was the barrier that made Crystal different from everyone she knew. This room where familiar doctors constantly walked into, poking her skin for an IV, and giving the same treatments were the scenes of her home away from home.
Crystal Estrada is a senior at Palatine High School. She aims for academic success and is known for being on the Palatine Junior Varsity Flags team. What most do not know is Estrada is a cancer survivor.
While in 8th grade, Estrada began to feel a terrible pain in her right foot. The pain would then escalate to her having trouble exercising and even walking.
"I went to a foot doctor and was told to get an MRI." Estrada explains.
Estrada found out she had Ewing Sarcoma, a rare cancer that can develop in the bones at common ages of ten through eighteen. Ewing Sarcoma is a primary bone cancer that originates in the bone cells. A tumor develops and depending on the severity, it can be fatal.
"I felt like I was going to die." Estrada continues, "I felt alone and only thought about death being near."
Estrada began three months chemotherapy which resulted in complete loss of all hair. "I was depressed once my hair began to fall out." Estrada adds on, "My grandmother had to shave my hair off and I felt embarrassment for feeling the need to draw in my eyebrows daily. I soon just gave up and lived with the hair loss."
Surgery was then needed by cutting into her foot, taking the tumor out; along with her big toe. Estrada explained that she could not walk at all without feeling some type of discomfort.
"I truly hate when people complain about having to run or do cardio day in gym." Estrada adds on with irritation, "I can't even run or walk properly and I absolutely hate it."
Three more tiresome months of chemotherapy, and through the duration of her stay, she was alone.
"When I would receive treatment, no one was there but doctors. I was always alone in my room and no one would ever visit me." Estrada adds, "I felt like I was on my own with my cancer."
Through her tough, lonely journey, Crystal stays optimistic and proves her experience changed her positively. Estrada felt she used to be careless and flimsy with life; never had any empathy for anything. Now, Estrada understands what cancer patients go through.
"For Cancer Awareness Month, I want people to know there is more than just getting a tumor getting cut out of you. That behind these cancer patients are actual people with real feelings."
About the Writer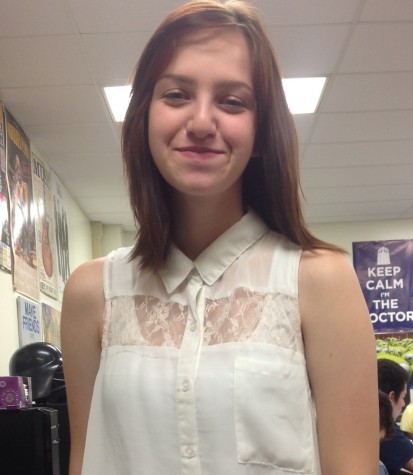 Katarina Pfauter, Reporter
Katarina Pfauter is a senior at Palatine High school. When she gets older, she wants to become an ultrasound technician. Kat is an extraordinary girl;...