What to expect from Netflix this year
Hang on for a minute...we're trying to find some more stories you might like.
A new year can mean a lot of things: new resolutions, new goals, new "me". But it also- and most importantly- means new shows and movies to look forward to on Netflix. The success of 2015's lineup, containing innovative shows such as "Jessica Jones," "Orange is the New Black," and "House of Cards," will be hard to follow up, but Netflix seems to be on a roll.
This year holds a lot of promise. New and old shows alike will be added to the site, including, but not limited to, the final season of "Parks and Recreation," season ten of "It's Always Sunny in Philadelphia," and a revival of the popular Canadian teen series "Degrassi." As for movies, "Hyde Park on Hudson," featuring Bill Murray, will join the Netflix assortment along with better known features including "Meet the Parents," "Meet the Fockers," and the glorious masterpiece that is "Sharknado 3."
These titles are nothing compared to two of the most highly-anticipated series that Netflix promises this year. On Feb. 26, "Fuller House," the revival of the beloved nineties sitcom, "Full House," is set to premiere. The show features nearly all of the members of the original cast reprising their roles, and its premise is essentially the reverse of "Full House." D.J. Tanner, the oldest child in the original, is now a widowed mother of three boys who recruits the help of her sister, Stephanie, and best friend, Kimmy, to help her raise her family.
The other much awaited title does not have a release date yet, which is appropriate considering the nature of the books that it will be based off of. "A Series of Unfortunate Events," inspired by the novels by Lemony Snicket, will premiere sometime in 2016, and hopefully sooner rather than later. There is very little information that has been released about the show thus far, but fans of the series can expect a promising mystery story based off of the hype, books, and the unofficial trailer.
Still, everything that goes up must come down. With the addition of these new shows and movies comes the end of many others. According to Digital Trends, the "Tomb Raider" movies, the "Bourne Identity" trilogy, all five "Rocky" movies, the first three "Rambo" films, and several other classics will not be with us anymore.
Honestly, this is probably for the best considering the amount of time that it takes to watch these shows.

About the Contributor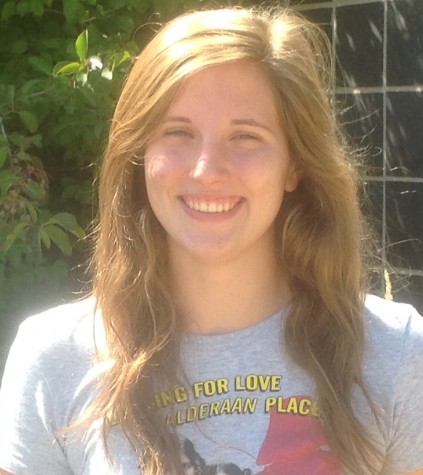 Tess O'Brien, Editor in Chief
Tess O'Brien is a senior at Palatine High School.  She became interested in possibly persuing journalism as a career after joining Cutlass in her sophomore...