Overcoming Adversity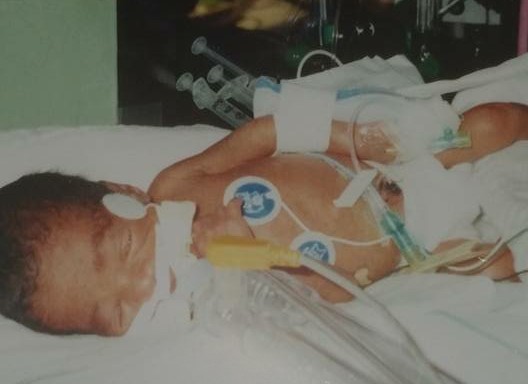 Adversity is something that people will face many times in their lives. Teachers, students, and even parents have obstacles to overcome. And that includes me. Talking to some of the teachers at Palatine High School gave some perspective on what others go through. I'm not the only one who faces adversity.
The biggest challenge I have faced was having nineteen neurosurgeries. My family and I have used things like prayer, counselling, and speaking openly about our feelings to help cope with this.
When I was in eighth grade, I had to overcome lots of adversity. At the beginning of the school year, I had to deal with the death of my best friend. But that was just the beginning. I had eight brain surgeries in 2012, including six surgeries in a seven week span in December of that year. It took a huge toll on me emotionally. But with the help of my family, I overcame it.
"James has come a long way from when he started as a freshman. He has learned to be a productive student and he knows when to speak up when he has a problem" Special Education teacher Daniel Gavin says.
Gavin believes that "a person's character determines how they overcome adversity." He also expressed that people need to keep in perspective what's a big problem and what's not a big problem.
"Everyone's situation is very different and people shouldn't judge what they go through" Palatine High School Administrator Thomas Mocon says.
"Being the only female swimming coach in District 211 is a huge challenge" US History teacher Brittany Berleman explains. She also says that she shows her kids that females can be just as successful as men can be.
"Talking to a person that you trust is one of the best ways to help overcome adversity" Special education teacher Willie Filian says. Filian also explained that exercise can really help relieve stress.
"Give yourself time to overcome the adversity you face" Counselor Jennifer Grapenthin says. Grapenthin also explains that she tries to help students see their strengths as opposed to their weaknesses.
"Keep believing in yourself and remind yourself that there's always room for improvement." Palatine High School Principal Gary Steiger says. Steiger also says that there's no need to worry about the past and things you can't control.
Regardless of who you are, facing adversity isn't easy. But it's still possible to overcome.