Service Club bonds over the joy of giving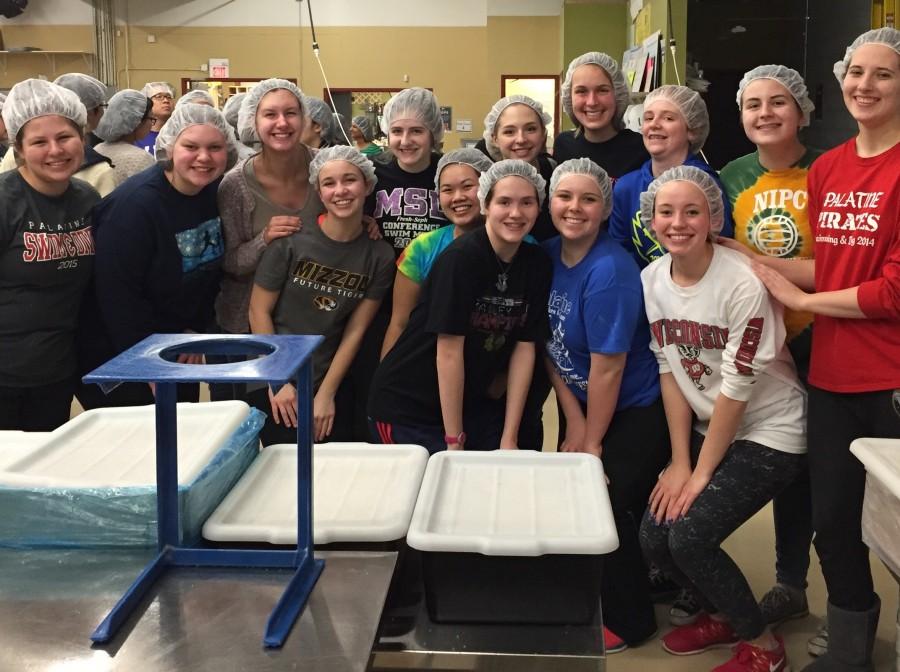 Having been at Feed My Starving Children 15 times, Sabrina Brons, a student at PHS, loves changing people's lives. Stepping in to make a difference in the community, is what Feed My Starving Children is for. Having been there many times, Brons doesn't think there's any better opportunity in helping people out than Feed My Starving Children. She thinks it's a way of helping the world, while bonding with those around her.
This year, Service Club continues their annual visitation with students and teachers to Feed My Starving Children, was held yesterday, Mar. 7 during the evening after-school. Feed My Starving Children is a foundation where anyone can help children all over the world receive food to eat that they cannot afford. It's a way to make a difference in the world for the children who need it the most.
"It makes me really happy that Service Club gets the opportunity to make an impact on the lives of malnourished kids" Brons said. "It will be a really great experience for people going for the first time and people who have been there many times before."
Brons has attended Feed My Starving children around 15 times, and is always excited to go back. Always looking forward to packing the food, Brons can't wait to make another difference in the world.
"Service Club always tries to think of ways we can help not only our community, but also the world and FMSC is one of the best ways to do that" Brons said.
This foundation is a way to bond with peers, by doing something that will impact not only impact the lives of those in need, but the volunteer's life as well. Knowing a child's life was saved, is something that volunteer's will always carry with them.
Although there are many students attending, a few teachers will be going as well.
"It makes me feel happy to know that we're helping someone," Brittany Berleman, the head of Service Club, said. "I'm also really proud of the students helping. I love helping others because of the good feelings I get. This foundation sends food to third world countries, and it's nice to know that we're helping them. PHS should definitely continue this event every year."
Anyone who's willing to make a difference in the world should consider joining Service Club. Being a member will allow everyone to bond over the feeling of goodness in helping others. Service Club meets every Thursday, in room 216 at 7:30a.m.
About the Contributor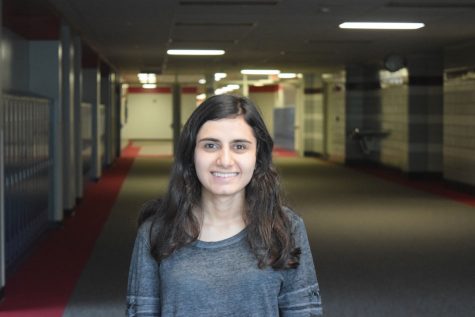 Fidan Malikova, Features Editor
Fidan loves playing the piano, tennis, and of course writing. She loves writing about journalism, fiction, and even poetry. This is her fourth year being...