White Sox look to surprise
Spring is finally reaching the city of Chicago, and the warm weather has got Chicago's population buzzing with excitement for the season of baseball. The Chicago White Sox did not have the kind of season they were hoping to have last year, but there has been a few things between last season and the off season that have increased the morale of White Sox fans across the state of Illinois.
The White Sox have signed some big names over the offseason. One of those names was Shortstop Jimmy Rollins, who was better known for his outstanding fifteen year career with the Philidalpheia Phillies.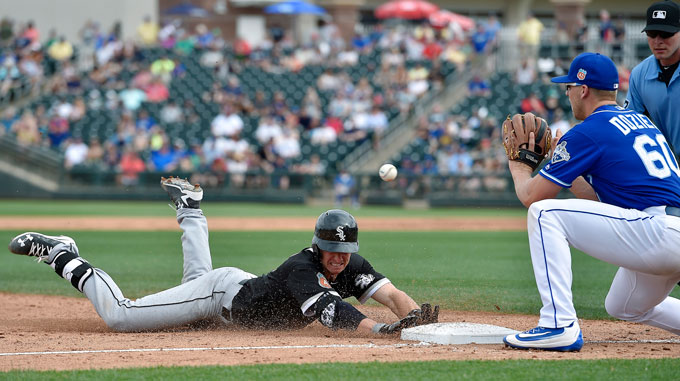 Rollins will be thirty seven years old by the end of the season, and after signing one year for approximately two million dollars. However, Rollins could potentially be an important role player this season.  Rollins is expected to start in the minor league system for the White Sox, however it is likely that he will be moved up if he can maintain the playing ability he had with the Dodgers last year.
White Sox fans may be most excited for the arrival of third baseman Todd Frazier and catcher Alex Avila. Both players are similar in the sense where they are past their prime but they can still produce. Frazier batted with a .255 average and a .309 on base percentage in 157 games with a 2015 Cincinatti Reds team that underperformed for the talent they had. He currently sits on top of the third baseman slot on the White Sox depth chart. The program and fans hope he can carry the momentum he had in 2015 into this next season. The same can be said for newly acquired catcher Alex Avila. While he has lost some hitting power, he did walk forty times in 219 plate appearances, keeping his on base percentage to a .339 despite having a batting average below .200. But the exciting part of Avila's game is how talented he is defensively at playing catcher. As a twenty nine year old catcher Avila's veteran skill helps him make quick decisions moving the ball. He is less prone to throwing errors, and better equipped to pick off runners compared to Tyler Flowers from last year. If Avila continues to play defense well and get on base he can be a key piece of the White Sox 2016 season.
The White Sox starting rotation is most likely going to be similar to last year's featuring Chris Sale at the first spot and Jose Quintana at the second spot. It starts to get tricky at the third spot of the rotation. At the third spot you could have Carlos Rodon or new signing Mat Latos.
Rodon is currently the favorite for the third spot with the better ERA of last year with a 3.75 ERA and nine wins in fifteen games. Latos struggled to stay on a team last season with a 4-10 record between three teams. His 4.95 ERA was not as impressive as some of his previous career numbers, but the twenty eight year old pitcher could find a better fit in Chicago now that he is getting a better chance to settle in over the spring. Finishing off the rotation will likely be John Danks and twenty six year old Erik Johnson. Danks has been battling injuries and Johnson has shown some potential with his three and one record in 2015, and both pitchers can expect to play more games this season if they can continue the same play as last season and stay healthy.
Being a realistic White Sox fan who is trying to take a positive outlook on the season, I am confident that this season will be better for the White Sox. Their previous record of 76 wins and 86 losses was clearly not the result the team was hoping for last season. They currently carry a six and three record in the spring season, which doesn't say much other than that the newer players are fitting in well learning the new system. It is certainly helping fans get a more positive outlook on the upcoming season seeing their team with a winning record. This season it is unlikely that they will appear in the playoffs, but they have the potential to be a team with a record closer to five hundred towards the end of the season. The White Sox having anywhere from 80-84 wins this season would not be a bad prediction. That is not the most lucrative record a baseball team could have, but it would be a step in the right direction, and ultimately, a winning season.