Batman v Superman is full of action-pack adventure
Hang on for a minute...we're trying to find some more stories you might like.
One of the most exhilarating movies of the year, Batman V Superman, has drawn the attention of audiences all over the world. This movie is filled with action-packed adventure and suspense.
The movie being over two hours long, had me enjoying it all the way through. One of my favorite scenes was when Superman tried hitting Batman with his arm and Batman blocked him with his own arm (this scene is found at the end of the trailer.) I found it ironic how a man with superpowers showed equal amount of power with an ordinary human. Although some scenes were a bit slow in my opinion, the movie picked up the pace right away.
The movie is rated PG-13, and is mainly recommended for teens, adults and Marvel, Superman, or Batman fans.
During this incredible film, audiences will debate quite a few times if Superman or Batman will win. They started off as enemies, but there were many plot twists in the film, including a few scenes that'll make you jump out of your seat!
The editing in the film overall was amazing. The buildings being destructed looked realistic and the actors and actresses portrayed their character's emotions quite well.
Fans will definitely have a mixture of feelings throughout the whole movie, from happy to confused. The ending had fans confused, but a few seconds before the movie ended, audiences were excited because it foreshadowed future events to come.
Audiences might have themselves thinking, "is Superman the real villain here, or is it possibly Batman? Or both, or perhaps even none?" The movie's plot elements might have fans changing their minds a few times before making a decision.
The ending was quite an eye-opener and ended too soon. In just a blink of an eye, many audiences were complaining about how they almost missed the important ending and how they hinted at making a second movie.
Although some fans were disappointed by certain scenes in the movie, I was quite pleased and look forward to a second one coming out.

About the Writer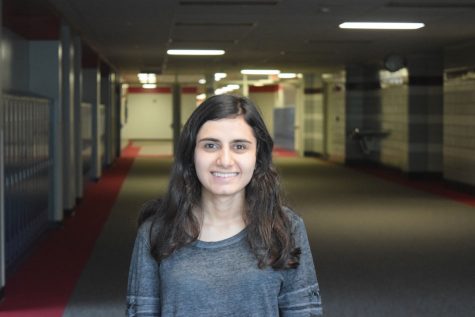 Fidan Malikova, Features Editor
Fidan loves playing the piano, tennis, and of course writing. She loves writing about journalism, fiction, and even poetry. This is her fourth year being...