New creative writing club inspires writers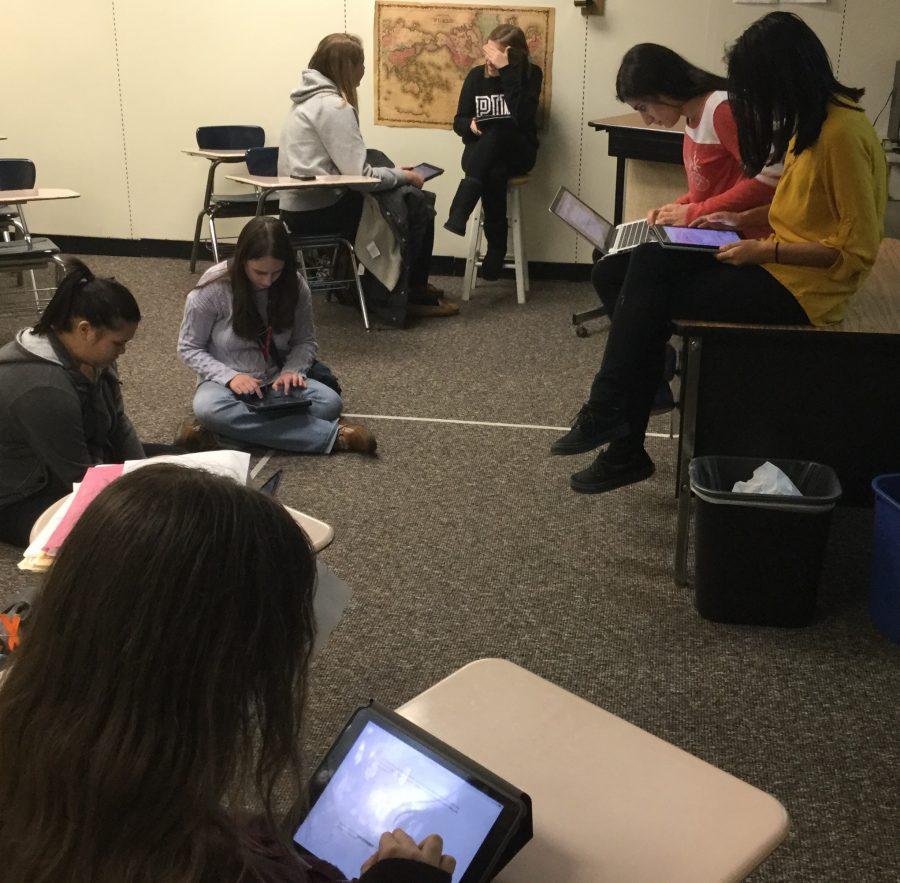 Cutlass, Face, are just some of the clubs said focusing on the arts. Now the school can say that there is a new addition to that list: Creative Writing Club.
Fidan Malikova is the founder of the club.
"I started the club because I personally love writing." Malikova said. "In the club, teacher sponsee, Brent Fisher and I are planning on doing a lot of different things with the club. From writing workshops, to sharing and giving each other feedback, and even going on a writing field trip over the summer."
This club is very versatile with the kinds of writers that have joined. You will be exploring so many different genres and writing styles. You could begin the year with writing fantasy, and end it with writing psychological thrillers.
Creative writing also meets every Friday at about seven and you could just go there and write for as long as you want. It is a calming setting with many others who just write and give feedback.
This club was started because Malikova  wanted to "be able to be heard more, and give others who love writing an opportunity to express their writing with the world around them."
With the variety in this club, everyone is introduced to new writing styles. If you are interested in Creative Writing Club, members meet in room 234 on Thursday's after school. The Schoology group code is : 9FQG2-B32RB for anyone who is willing to join.