Girls swimming ends strong
The IHSA state meet on Friday, Nov 18 marked the end to girls swimming and diving. Two girls, junior Ellis Nelson and freshman Jane Smith were fast enough to qualify for state at the sectional meet a week prior.  This was Ellis's second time qualifying for state in the 200 individual medley, going 2:13.  As a scared freshman at the start of the season Jane didn't know what to expect.
Smith said she "was not getting [her] best times, but [she] had to keep trying [her] best."
She ended up being a state qualifier for the 200 and 500 yard freestyle.  She got fourteenth place for the 500 free with a time of 5:04.4 and eighteenth place for the 200 free with a best time of 1:54.30.
One of the championship meets, sectionals at Stevenson, was another success. The team come out at 6th place overall.  100% of the girls went a best time, including two state qualifications.  
"Sectionals was my favorite part of the season,"  varsity Coach Brittany Berleman said. "All of the girls were singing and being goofy during the meet."
"
"We managed to pull through and perform our best at sectionals with all season-best times" "
— Katelyn Kurrie
The 200 medley relay and 400 freestyle relay consisted of senior Katelyn Kurrie, junior Ellis Nelson, sophomore Megan Obernesser, and freshman Jane Smith.  Both relays had a top six finish. Ashley Helminski (SR), Molly Kleinfeldt (SO), Olivia Jarzab (FR), and Steele Rehberger (FR) were part of the 200 free relay.  Their relay dropped 5 seconds, all going best times.  
Overall, the season was tough. There was no home pool, so all of the practices were at Fremd high school.  JV Coach Katie Kupka felt the season could not have gone any better, considering the circumstances. "JV girls were consistent in work ethic and positive attitude, and the results were shown in a top six finish at conference," she explained.  
Seniors leaving every year is one of the saddest parts of the season.  Katelyn Kurrie describes this season as difficult, but successful.  
"We managed to pull through and perform our best at sectionals with all season-best times," Kurrie said.  "That is why we were so successful this year, we were able to bounce back despite the difficulty."
Ashley Helminski, who only has done swimming for 3 years said, "Ending high school swimming is bittersweet, but ending sectionals on a high note was a great way to tie off my last season."
There were four juniors on varsity this year, which will make for great seniors next year.  Dana Balog, who just moved up to varsity this year, has really shown everyone how hard she has been working. Dana has a lot of potential for the upcoming season.
One of the juniors, Claudia Herbst, has gone through the most roadblocks this season, but managed to drop 6 seconds on her 100 yard freestyle, going a 1:01.  Look out for her next season, because she is going to come in stronger than ever.
 "I'm excited to see freshman, sophomores, and juniors step up and lead this team," Kupka said.  "Brittany and I are excited to see some new leaders emerge and reformulate the foundation for the future of this program."  
About the Writer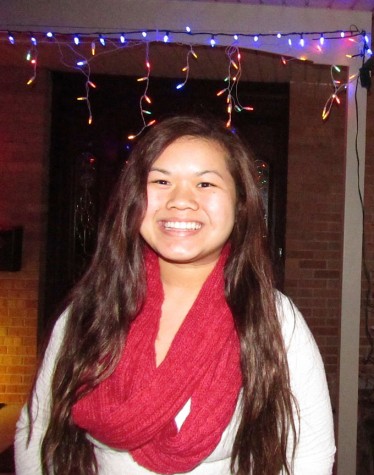 Molly Kleinfeldt, Reporter
Molly Kleinfeldt is a freshman at Palatine High School. She is involved in service club along with swim team and water polo. Her favorite classes are Math,...