D211 ices hockey championship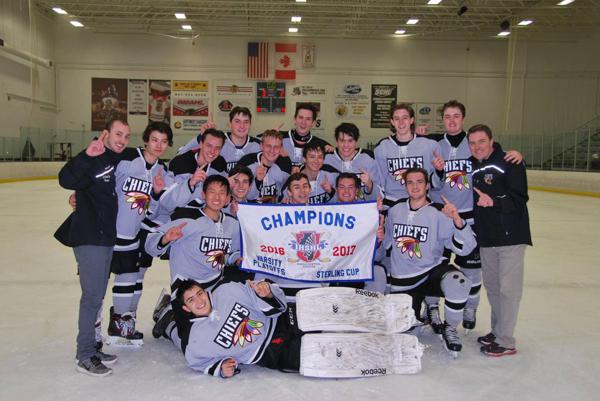 Palatine just recently added to its long list of athletic achievement. The D211 hockey team, the Chiefs, won their regular season championship against Prep Hockey in stunning fashion.
This particular line of competition between the Chiefs and Prep hockey was the peak in a great rivalry. They had played 5 times throughout the IHSHL North Central regular season and playoffs, tying 3 and each winning a game. However the sixth matchup was by the most important game.
"We knew coming into the game that it would be difficult to come out and score on them," Junior forward DJ Angelaccio said. "They play really good defense and move the puck well."
Fortunately for the Chiefs they had scored right before the end of the 2nd period. Angelaccio (Palatine) picked up the puck behind the net and passed it out to Cole Van Balen (Palatine) after he had received a nifty pass from Josef Mikulcik (Palatine) and Van Balen scored off a redirection to give the Chiefs a crucial lead.        
This would change abruptly as Prep would tie the game 2:37 into the 3rd period. "That was really a momentum shifter but we knew how important this game was and we gave it our all to get back in the game. The game meant so much to me and all the Palatine players on the team it was so special to come back like that and beat our former team."
The Chiefs really gave it to their former team when with 47.7 seconds remaining Brock Ash (Fremd) picked up the puck from behind the opposing net used a nifty toe drag and went top shelf over the glove hand of the Prep goalie. The Chiefs then held on to the 3-2 lead due in part to Brant Bishop's (Fremd) diving shot block with 8 seconds remaining.
"Honestly that was probably my proudest hockey moment. I was so happy for my teammates and I," Angelaccio said. "We knew it wouldn't be easy but we got the job done and that's what matters."
About the Contributor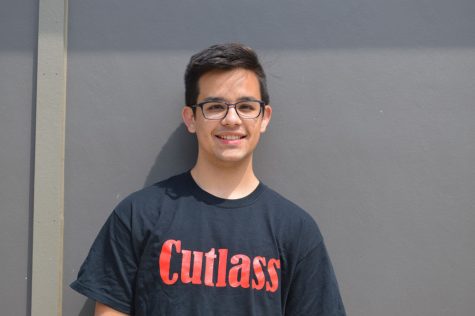 Parker Sanchez, Sports Editor
Parker is a 17 year old senior at Palatine High School. He is a copy editor for the Cutlass. He was born in Seattle, Washington. He has 2 younger brothers,...