Summer film festival shines in Palatine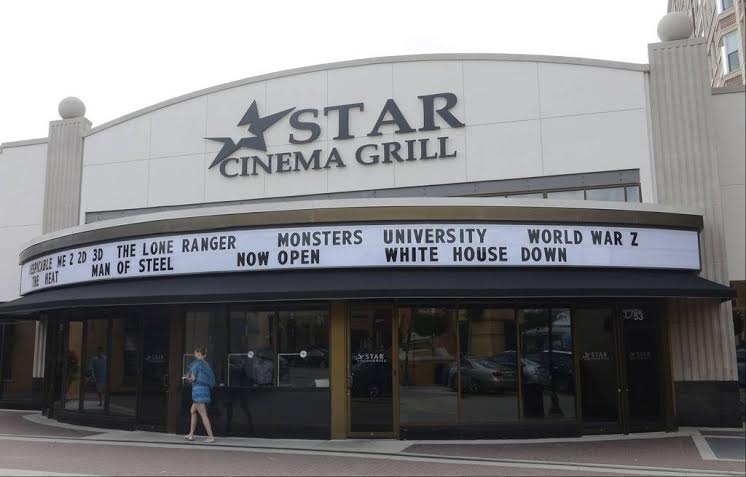 This summer, a bunch of spectacular movies such as Guardians of the Galaxy, Maleficent, 22 Jump Street, and How to Train Your Dragon 2 premiered.
However, many smaller films also made their first showing – just not in wide release. Instead, these films were showed in the Blue Whiskey Independent Film Festival (BWiFF). The BWiFF is the Palatine area's own film festival, and although it is pretty small, it's getting bigger every year.
This year the fifth annual BWiFF took place through July 20 to the 27, showing several films each day. On each night, there were usually about four films showed- three shorter ones and then one full length feature. The Festival took place at various locations such as Cutting Hall and Durty Nellie's in Palatine and Star Cinema Grill in Arlington Heights.
These locations provided a fun alternative to your basic movie theater and added excitement to the experience. The BWiFF takes pride in having an extensive variety of films to entertain everyone. There were over 30 films showed, ranging from music videos to series pilots to full length documentaries. One could stay for all of the films or pick and choose which ones he wanted to watch. The experience is authentic, different, and highly recommendable.
While there were many notable films, there is one that particularly stands out: Nightlights, directed by David Midell. This film won almost half of the awards, including Best of Fest, Audience Favorite and six more.
It was the moving story of a woman's struggle to take care of her autistic brother, whom she loves dearly, while trying to maintain a happy life for herself as well. Don Albert, a producer of the film, said, "If you're a sensitive person and you watch [Nightlights], expect to cry!"
Albert was impressed with the audience turnout this year- although the Festival isn't as big as he eventually hopes it will be, it is getting bigger. This year, they received a "record-breaking number of submissions" and hope that next year will continue this growing trend. If you are interested in learning more about this festival, check out their website at bwiff.com.
After the Festival ended and the awards handed out, the BWiFF presented their Blue Whiskey Chaser, Life After Beth. This Sundance Official Selection, with an all-star lineup of Aubrey Plaza, Dane DeHaan, Anna Kendrick, and John C. Reilly premiered in theaters on August 15. This "rom-com-zom" opens with a boy named Zach (DeHaan), left depressed by the unexpected death of his girlfriend, Beth (Plaza).
Somehow Beth comes back to life, providing Zach with the opportunity to do all of the things he wished he had done with Beth before she died. However, things take a turn for the worse when Beth starts exhibiting some odd and slightly horrifying tendencies.
While it was initially reminiscent of the 2013 movie Warm Bodies, Life After Beth proved to be a unique film that was different from both your average zombie and romance movie.
Although it was nothing extraordinary, the film was enjoyable and fun to watch.   The transition from human to zombie was unlike any other movie; rather than being thrust into the action from the beginning of a typical zombie movie, Life After Beth showed a creatively slow descent into zombie-ness.
In the meantime, lead actor Dane DeHaan blended dark humor and drama almost effortlessly. Even though DeHaan was great, the best part of this movie was Aubrey Plaza; you may recognize her as the ever-apathetic April from Parks and Recreation. She delivered many hilarious lines while somehow finding the perfect balance between being an innocent, confused girl and a bloodthirsty monster. As I was already a big fan of hers before seeing the movie, I may be biased, but you can see if you agree with me by seeing the movie for yourself!
If you are interested in film or movies, sign up for a cinema studies, animation, or video imaging course at PHS and participate in our Moonwaltz Film Festival! Who knows, you might just be the next Steven Spielberg.
About the Contributors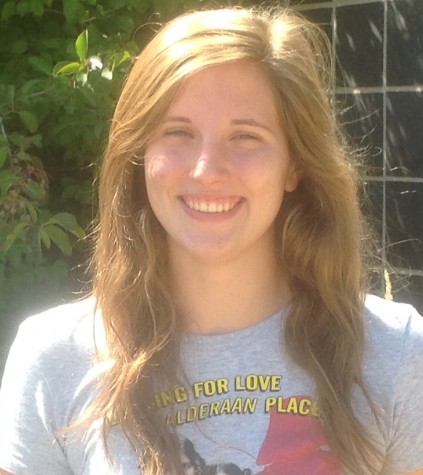 Tess O'Brien, Editor in Chief
Tess O'Brien is a senior at Palatine High School.  She became interested in possibly persuing journalism as a career after joining Cutlass in her sophomore...