Dance show 2017 is here!
Hang on for a minute...we're trying to find some more stories you might like.
It's in the auditorium at Palatine High School. The music starts. Every dancer is in position ready to perform. They start to elegantly dance as their costumes flow with every motion, glistening with the lights. As the dance goes on the music gets softer until mute and the dancers abruptly stop, bow, and prance off stage. The room is soon filled with the clapping of every student in there. The lights drop and then next group comes.
The PHS Dance Show starts this Thursday, Nov. 2 and goes through the Saturday, Nov. 4.
This year, Palatine High School has a variety of veteran and amateur performers. Sariah Corona is a Senior who is associated with the Dance 2 class. The Dance 2 theme is "The coming of fall."
"Bright colors, but they're kinda Fall," senior Sariah Corona said. "The song we're dancing to is called "September."
This year is Corona's first time dancing in the Dance Show which is exciting, although she is a little nervous since it's a new experience.
"We had a lot of last minute formation changes, but I think if we practice hard today and tomorrow we will be good," senior Corona said.
Sydnie Heuer-Rodriguez is a junior at Palatine and this is also her first time performing during the Dance Show. She is experienced in dance from another dance crew. She isn't nervous because she is comfortable on stage already. She is associated with DNA her at PHS.
"I definitely think we are ready to perform. We've been practicing well and hard," junior Sydnie Heuer-Rodriguez said.
The theme for the DNA performance is Red Cross. It is about saving people through all of the floods the United States has been through.
The darkened auditorium. A sea of lights cast onto the stage as dancers from both sides start to gather on stage. This year has lots of good dancers and performances that are stunning to witness. Tickets are being sold at the cashier's office for 5 dollars.

About the Contributor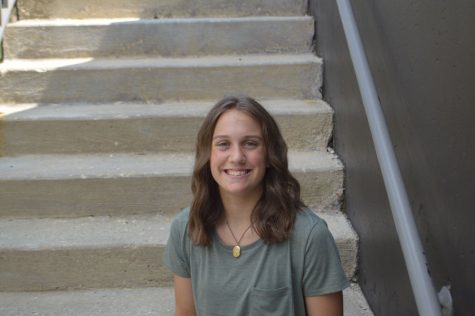 Kayla Luksch, Reporter
Kayla Luksch is a sweet, down to earth girl who is very independent and hardworking. She loves to learn and wants to study nursing or kinesiology in college....