Is a school's name more valuable than its programs?
Hang on for a minute...we're trying to find some more stories you might like.
University of Chicago or University of Illinois at Chicago?
For many this would be an easy answer, University of Chicago, while for others, questioning would follow.
It's the time of the year where college applications are coming to an end and acceptance letters are being received by seniors. Thoughts of which school they will commit to have filled their minds and for many, the decision may depend on the name of the school.
"I've applied to three schools and have gotten accepted to two so far," senior Esmeralda Cardoso said. "I'm currently leaning towards North Park because I loved the campus and their nursing program is amazing."
Cardoso explained how although North Park is not very known (country-wide), their program for nursing specifically is number 8 in the state, and the school as a whole offers great financial aid.
"I see a lot of students always glorify more well known schools like Harvard and put down schools they don't hear much of, even though they have great programs to offer. Some people believe the name is what it's all about, regardless of the other factors. I think students need to focus less on the name of the school and more on what the school has to offer them; major, cost of attendance, financial aid, etc.," Cardoso commented.
As Cardoso mentioned, many students seem to lean towards more popular schools, even if the school doesn't have their program of study or is the best option for them.
Harper has gotten a negative connotation, although it's among top in state for community college, and other schools in Illinois often get overlooked because they're not very known.
"
Although having a degree from a well known school maybe seem to be best, what is most important is that a degree is obtained."
Only paying attention to the name, rather than the programs available, diminishes the student's college options.
Harvard, Yale, Princeton, etc. will always be more known and praised because of the label they have created for themselves. Students yearn that label and believe they need to go to that school regardless if it's for them or not.
For example, University of Illinois at Chicago (UIC) is known for its business program and would be a great fit for a student in Illinois because of its success in the major, distance from home, tuition rate, and financial aid. As well as, Illinois State University (ISU) is perfect for those planning to major in education.
"I don't feel like the school's name is more important than its program but I feel like a lot of the students sometimes do pick a school because of its name," counseling intern George Nikolaou said. "They don't really look into the specific programs that they offer."
Working with Project Excel students throughout this semester, Nikolaou has been able to observe and help seniors during their application process.
"I was kind of expecting some students to pick schools just because of their name, but now I feel that all students in Project Excel actually know the program of study they want to go into, and they picked the schools depending on if the program is offered or not."
Like those in Project Excel, students should take more time researching schools to make sure they offer the program they want, especially before committing. Many other factors should contribute to the big decision, excluding the name.
Cost of attendance is a major factor to be considered as well as, how good the school's financial aid is. While some colleges provide scholarships left and right, others may provide less financial assistance. Big public schools, for example, are harder to receive big amount of scholarships compared to smaller private schools because they try to distribute financial aid among a large population.
Students may also want to look into a school's graduation rate and the percentage of students who get a job right after graduating. Understanding these numbers can assure them that their school of choice can guarantee them a post college opportunity.
While some prefer large schools and others prefer smaller, some students take location as an important aspect of choosing a college. Size of school and location will determine how close you will get to know your peers and professors, and how often you'll be able to visit home.
Which in turn, all factors impact how comfortable you, the student, are in the college of your choice. Whether you think you'll fit in and enjoy yourself, is all up to you. As you know yourself better than anyone else, the ultimate choice is your own and should be made for your own benefit.
Although having a degree from a well known school maybe seem to be best, what is most important is that a degree is obtained.
A Bachelor in Civil Engineering will still be a Bachelor in Civil Engineering, regardless of what school it was obtained from. Success can be found in any school as long as you apply yourself and make sure you're taking the opportunities given to you.

About the Writer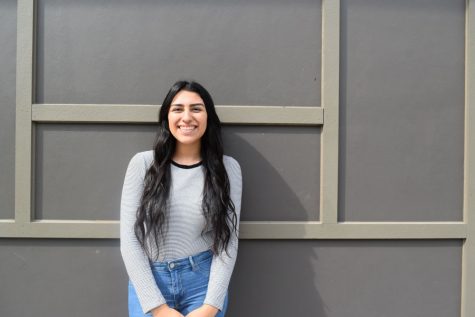 Lilibeth Arreola, Reporter
Lilibeth Arreola is currently a senior who happens to be in CPD, Foreign Exchange, Culture Awareness, and many more activities. Arreola aspires to major...