VanderWaal inspires with her music and attitude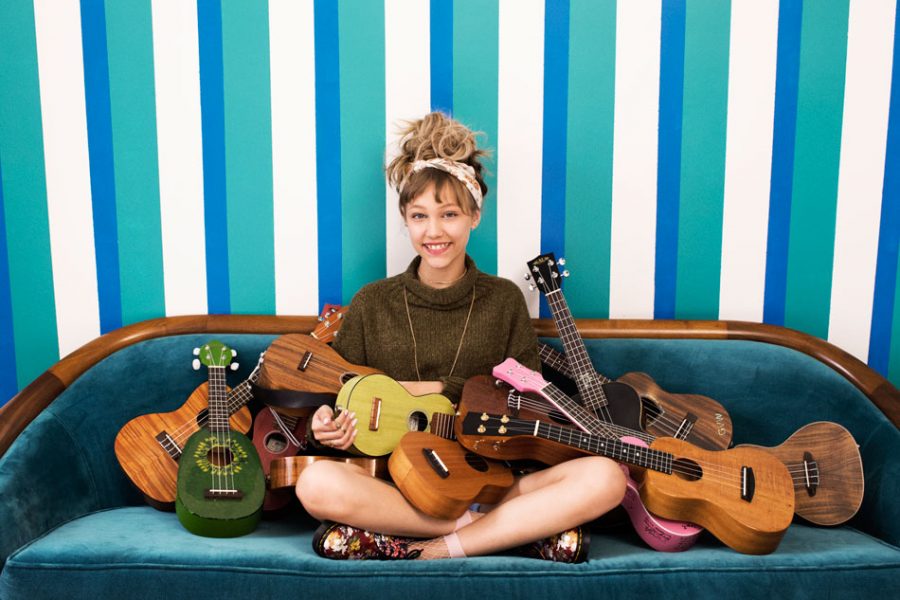 If you're thirteen years old, you're probably thinking about the next sleepover you're going to have or catching up on the latest episode of Adventure Time. But for Grace VanderWaal, it means auditioning for, and winning, America's Got Talent with her own original song titled, "I Don't Know My Name." It was not only her smoky voice that blew away the judges; it was also the sense of power that radiated through her body and her lyrics.
As a ukulele-playing-singer-songwriter, her first album, Just The Beginning , captures emotions that everyone has experienced at least once in their lifetime. As a member of the audience, you can tell that she has poured her heart and soul into every single one of her songs.
Born and raised in Rockland County, New York, she is now signed with Columbia Records and Simon Cowell's Syco Records. In a recent interview with Billboard's 21 Stars Under 21, she states, "I feel as young women in the music industry, we have such a platform. And we are so influential to young girls and boys."
She couldn't be more right. With over two-million followers on Instagram , her empowering messages leave girls of all ages feeling confident and strong. "I always say that you can be polite and nice and still know what you want and still can see your path. I lived by that then and I live by that now."
Our society has set a lot of unrealistic beauty standards that leave young girls, such as VanderWaal, to feel insecure about themselves. But in a recent interview with TeenVogue, VanderWaal defies those standards with her song "So Much More Than This." "Everyone, I think, wants that perfectly smooth skin. Everyone wants all these physical things that don't matter at all…There's so much more than that. It doesn't matter at all."
When a young girl becomes a part of the music industry, she is look down upon and is seen as "not mature enough to be on stage." She is compared to other singers and is torn apart by the very same people that urged her to follow her dreams. But when asked if she thought the comparisons would ever stop, VanderWaal responded with, "Sometimes you just gotta accept the things that you cannot change and embrace them because it's either that or be a baby about it and make yourself throw a tantrum and make yourself upset about it. Which way would you want to go? You obviously want to accept it and be happy about it and embrace it."
Through it all, VanderWaal's music still remains intensely personal. One of the most impactful songs her album, Moonlight, speaks to those who have dealt with feelings of sadness or  depression. It may be an upbeat song, but the meaning behind it is much more powerful.
It is the story of " someone going through depression and seeing the way they're changing and that fake altered personality…A lot of people go through depression and if you know someone please talk to them and try and reach out." She goes on to say, " Don't be afraid to cry, everyone needs a good cry sometimes… And then just having down time, quiet time. And screaming in pillows is totally fine. Just like, overall acceptance that that's fine, you can go do that, it's normal."
To say that Grace VanderWaal is the epitome of awesome would be an understatement. There are no exact words to describe VanderWaal other than she's the kind of person our generation needs right now. And although some people would disagree, what she brings to the table is not what many others can offer. And not every artist can capture what it feels like to be human.
So Grace VanderWaal, keep doing what you're doing because you are changing what it means to be free.
About the Contributor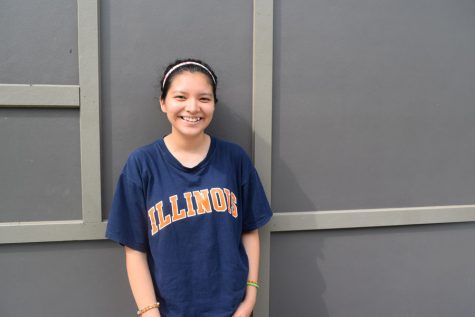 Acacia Ramirez, Reporter
Acacia Ramirez is a junior at Palatine High School. She loves spreading positivity and meeting new people. Acacia spends most of her time writing, meditating,...