We have to fight for Net Neutrality
Hang on for a minute...we're trying to find some more stories you might like.
Many of you may have heard about the recent debate over Net Neutrality.
However, despite the attention this issue has received, a variety of people are still clueless about what Net Neutrality is, as well as what will come about if it's revoked.
According to the American Civil Liberties Union, the expectation that our Internet service providers ought to transfer the data we send and receive without manipulating or inspecting it was set in stone "in 2015, [when] the Federal Communications Commission (FCC)…[put]…protections in place to prevent broadband providers from doing just [the opposite]."
A synopsis of the conflict at hand, provided by Free Press, contends that with these policies, ISPs cannot discriminate against competitors or select communicators they don't support by preventing users from accessing their sites.
This is primarily because ISPs are mandated to follow Net Neutrality rules, which are based on Title II of the Communications Act. Title II grants the FCC the authority to prevent companies from interfering with web traffic, and in turn allows people to share and access whatever information they desire.
As of late, the Trump FCC Chairman Ajit Pai wants to abandon Title II and reinstate the FCC's Title I approach.
This would subsequently place control of the internet back into the hands of the very corporations that persistently violated Net Neutrality rules for decades before the FCC took action in 2015. Therefore, Title I would allow for little to no protection of users' rights and freedoms online.
The implications of this will be catastrophic.
A return to Title I will allow your ISP to bottleneck traffic and in turn charge you extra to use certain websites such as Google, YouTube, and Pandora; it will also be able to slow down traffic to sites and services that compete with that of the company (i.e. Netflix); it will even grant the ISP the ability to block websites entirely.
Instead of being able to use the Internet freely under a single Internet service plan, your ability to use social media platforms, play games, and even check your e-mail will all be separated into individual expensive packages you would have to purchase.
There has been massive uproar over Pai's attempt to revoke Title II, but despite this public outcry the plan has advanced through the FCC; on December 14, the FCC will make a final vote on whether or not Net Neutrality rules will continue being upheld.
Everyone and anyone who uses the Internet will be affected if Net Neutrality will cease to exist after December 14. Therefore, it's critical that as many people as possible engage in this collective opposition against Pai's proposal. There are various ways you can do this:

About the Writer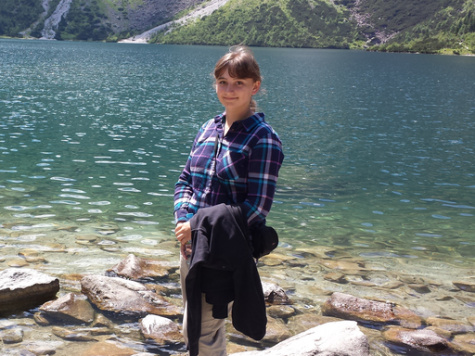 Monika Juras, Opinions Editor
Monika Juras is a senior at Palatine High School. She enjoys reading adventure and fantasy novels, writing, riding her bike, and spending time with friends....