"New Rules" enthralls listeners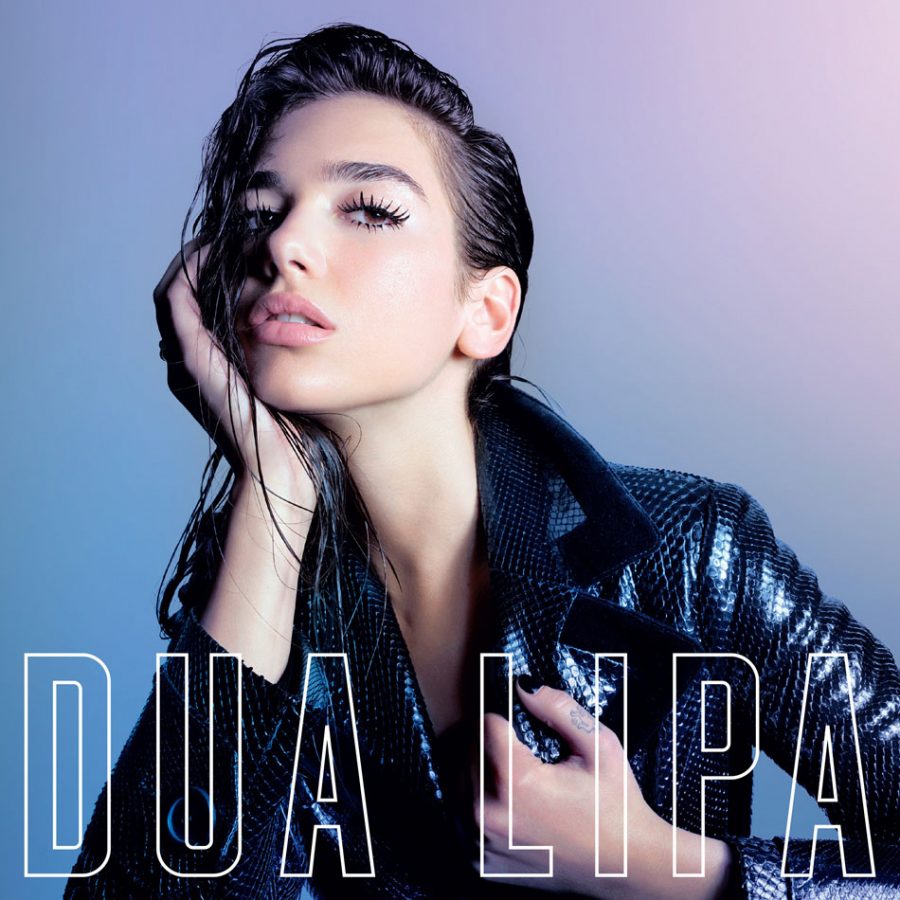 Dua Lipa, the young British pop singer, came out with the song "New Rules" on July 21, 2017. The track is under the genres of tropical house, EDM, and electropop. It is a part of nine other songs on her debut studio album, "Dua Lipa".
" I got new rules, I count 'em" is the most infamous line of the song. It's so catchy that within only a couple listens I found myself repeating that line and other parts to myself. This hit deserves all its popularity and more because of how easy it is to listen to and its message. It is about the difficulties of going through with a breakup.
"New Rules" is completely enthralling. I was drawn in by it's slow and hypnotic start where Dua Lipa reveals how seriously a relationship is affecting her. The real treat however, is when the song builds up. This happens quickly at the moment when Dua acknowledges her love does not love her and that she is making changes.
She lists her three rules:
"One, don't pick up the phone…"
"Two don't let him in…"
"Three, don't be his friend.."
She then follows with why. All these new rules will prevent her from extending her relationship and going back to this person. This song is both extremely relatable and empowering.
Dua discusses the struggle of getting over someone, "I keep pushin' forward but he keeps pullin' me backwards". In other lyrics too she reveals how she "finally sees the pattern" and is "still tryna learn" this in her heart. I love these lines because they portray the difficulties of getting over somebody so well. The lyrics make this song important because they're about a real topic many young people struggle with today.
I can relate to this song because I see some of my friends and people in high school facing this problem. This is a problem that is particularly hard for young people because for the first time in their lives they have to learn to let go of people who are not good for them.
It's crazy to me how well "New Rules" can capture this predicament. However, it doesn't stop there. By making everything so explicit, it also tells exactly how to get out of a bad relationship. Each time Dua Lipa goes through her rules there's a growing sense of support and encouragement.
" New Rules" comforts and reassures listeners by letting them know that the hardship of getting over somebody isn't something they face alone. It becomes an anthem that gives the impression that I and other listeners are involved in this effort. Singing along to the three rules, this song makes me feel strong by declaring what I will allow to happen. It gives motivation and the good feeling that comes with taking back control. Although it's specific to breakups, this song gets me pumped and makes me feel like I can conquer anything in each day of my life.
At the end of the song Dua Lipa assures that " You" [are] " getting over him", as it shifts from her getting over her relationship to helping others do the same down the line. This turnaround is one of the many parts that make this song special.
"New Rules" is easy to listen to, has a unique sound, and has a great message too. Dua Lipa is definitely an artist to check out. She is already all over the place in YouTube ads, and she just had a concert in Chicago for her tour, "The Self-Titled Tour". This tour is her fourth big tour; it's for her debut album "Dua Lipa".
Don't miss out and see her perform with Logic for the Kissmas Bash in Milwaukee, Wisconsin this December 13!
About the Writer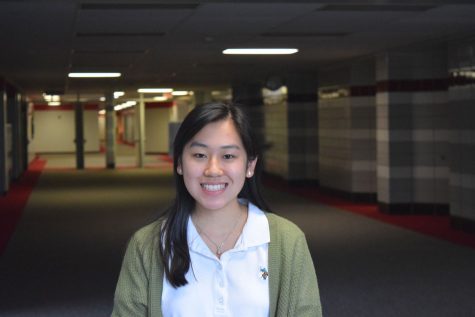 Joann Diep, Social Media/Photography Editor
Joann Diep is a senior at Palatine who is a part of Service Club and Foreign Exchange Club. Listening to music, hanging out with friends, and doing the...