Replacing DACA with the SUCCEED Act is an injustice for immigrants
Hang on for a minute...we're trying to find some more stories you might like.
Deferred Action for Childhood Arrivals is coming to end thanks to President Donald Trump.
Trump's administration have been very open about their views on immigration and their decisions are about to impact over 800,000 Dreamers.
DACA has protected many young individuals from deportation. These individuals are our teachers, students, engineers, doctors, and more, they grew up in the United States and have committed themselves to the economy.
Over the last few months, Congress has introduced the new replacement act, the SUCCEED Act, also known as Solution for Undocumented Children through Careers, Employment, Education, and Defending our nation.
"Nobody should be separated from their families," senior Berenice Prado said. "I wouldn't even choose that [SUCCEED act] if I would be separated. Family always comes first."
The SUCCEED was introduced by senators Thom Tillis (R-NC), James Lankford (R-OK), and Orrin Hatch (R-UT).
The new plan will give any young immigrant a 15 year plan to citizenship. Keep in mind, what made DACA different was that it wasn't as strict as the SUCCEED act will be.
"
I believe this action is incredibly cruel; no one should have to be separated from their family members."
Within 5 years, immigrants have to maintain 48 hours of employment, earn a post-secondary/vocational degree, and serve for 3 years. These requirements are almost impossible to complete. An individual trying to achieve these requirements may not be completing them, and we can't simply let them go because of it.
"It's really hard to meet all these requirements," sophomore Zohaa Choudry said. "They [the immigrants] would just want to come illegally so they wouldn't have to go through that."
Under DACA, Dreamers were allowed to be joined by their relatives. The SUCCEED act will end chain migration, family members of the recipients will not be able to stay unless they're going through the plan.
I believe this action is incredibly cruel; no one should have to be separated from their family members. Aside from separation of families, eligible Dreamers will have to sign a waiver, agreeing that if they violate the pathway they could possibly be deported.
I try to understand some benefits that could come out of the SUCCEED act.
There are many reasons to obtain requirements and it's important to find the purpose for each one of them.  If one of the requirements is to maintain 48 hours of employment, this would create up to 170,000 new jobs. Though we have to understand that someone coming into to the US might need time.
It would be cruel to have someone work right away because we don't know how busy they might already be. The plan needs to be more understanding about their lives.
Americans should always take in consideration about all the hard work Dreamers have done for America. There really isn't a huge reason as to why try to limit immigrants, when all they've done was try to achieve a better life.
We can call our congressmen and congresswomen and tell them to pass the Dream act. We can help Dreamers feel more welcome rather than scared. The SUCCEED act cannot be passed, if we want to protect our DACA recipients.
It is our job to help them, because as the people, our voices are stronger than Congress.

About the Contributors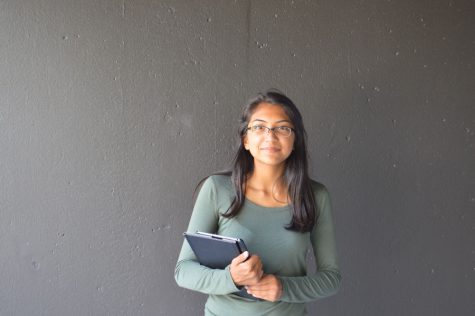 Crystal Castellanos, Reporter
Crystal Castellanos is a senior who's hoping to go into teaching 5th or 6th graders. She likes classical music and reading and wishes she could meet her ...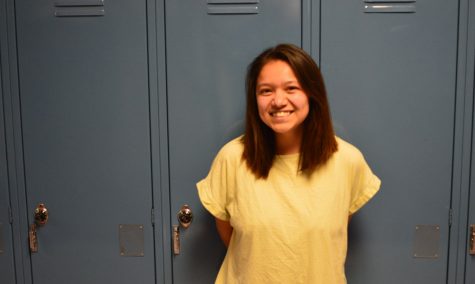 Marissa Guzman, Artist
Marissa Guzman is a senior at PHS. She is president of Art club and also interested in pursing art as a career and would hopefully like to be a well known...