Remembering the Brown's Chicken massacre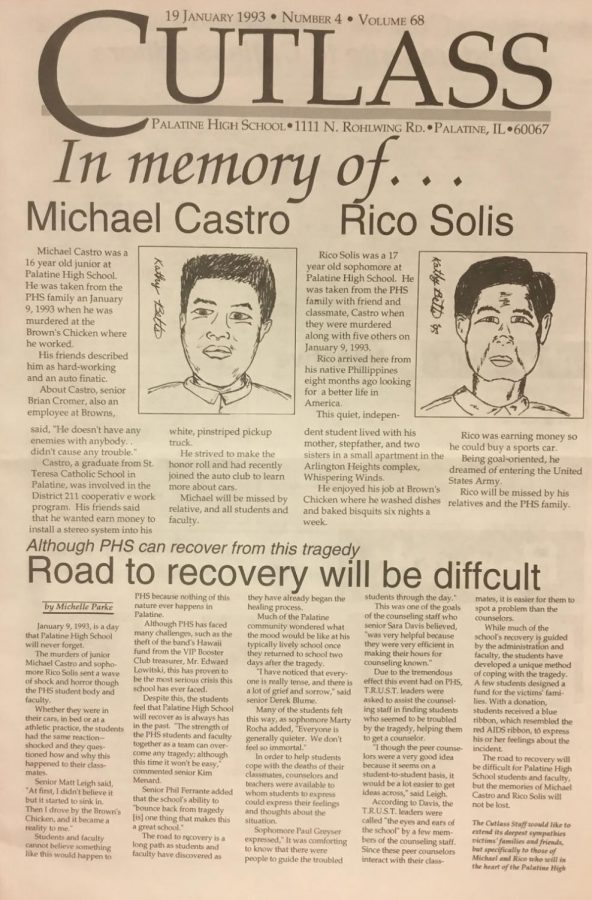 On Jan 8, 1993, Richard and Lynn Ehlenfeldt, Guadalupe Maldonado, Michael C. Castro, Rico L. Solis, Thomas Mennes, and Marcus Nellsen were murdered at Palatine's Brown's Chicken. The Brown's Chicken Massacre became a local symbol of chaos that took a hold of seven lives and left a mystery for nine years on the question of "who did it?"
This past Sunday was the 25th anniversary of the tragic crime. The families, though, had to wait nearly 14 years for justice. Juan Luna and James Degorski were the perpetrators of the crime. Luna was the first to be convicted of seven counts of murder and sentenced to life in prison without parole, in 2007. Degorski received the same conviction two years later in 2009.
People described getting chills thinking that the people who had to go through mourning this event did not know who had committed it until years later. Not knowing if something like this would happen again and leaving many on edge and emotional on the outcome of that violent night.
"I was friends with a few Fremd students who were very shaken by the murders," Rachel Bartlett, PHS Art teacher, said. "The scariest part was not knowing who committed the crime or what their motive was. It was unsettling that the murder case went unsolved for so many years. I still can't believe that the men who committed the crimes had moved with their lives for so long as if nothing had happened."
The reminder of what had happened had been haunting everyone before The Brown's Chicken was torn down and a new one quietly opened in a different location in April of 1995.
"I was relieved when the building was finally torn down," Bartlett said. "Even driving by it upset me."
Many of the people of Palatine High School had gone through an emotional time as well, losing two fellow students; Michael C. Castro and Rico L. Solis.
"Obviously it was a huge ordeal for the whole town," Spanish teacher Kristine Zaremba said. "If you ask people who were living in Palatine at that time that were aged 10 or older, everybody can tell you where they were that night."
About the Writer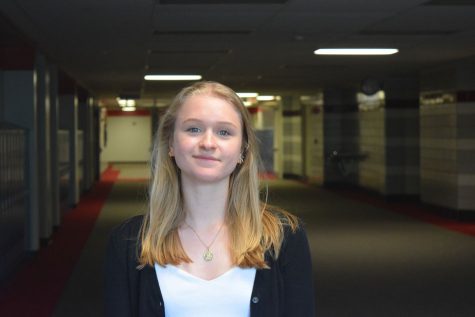 Julia Plesniak, Copy Editor
Julia is a junior at PHS, who not only loves a good book, but writing them too. Throughout the years, she has taken inspiration from many works, known...