Culture Awareness Club celebrates Chinese New Year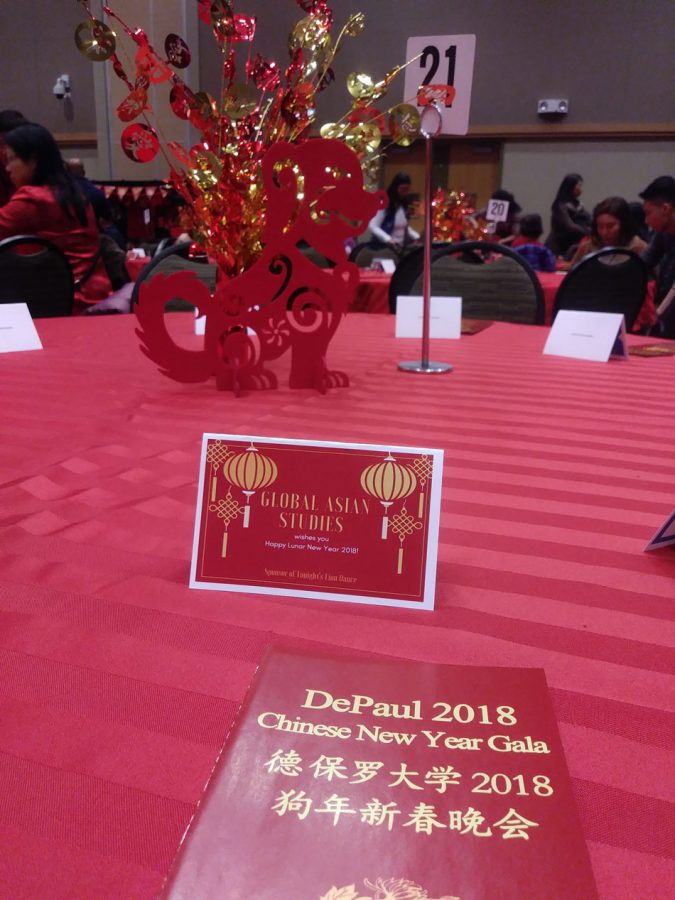 Gillian Muré, Contributor
February 21, 2018
The Chinese Lunar New Year, having fallen on February 16th of this year, is one of the most celebrated annual festivals in the world. Each year, a different animal is represented through a twelve year cycle according to the Chinese zodiac wheel. This year is the year of the dog; those born in the year of the dog are said to be loyal and honest.
"Cultural Awareness tries to inform students around the school of different cultures with customs and traditions they aren't familiar with," English teacher Alyssa Moreno said. "We wanted to do something a little different and more interactive this year; Chinese New Year was a perfect opportunity!"
In the English hallway this week, there will be a display set up by the Cultural Awareness Club in honor of the Chinese New Year celebration. Feel free to take a look at the display so that you'll be able to find out just exactly what animal your birth year falls on and what that says about you as well.
As a part of the club activities this year, the Cultural Awareness Club took a trip to DePaul's Chinese New Year Gala in Lincoln Park. A traditional meal was served before the welcome ceremony to all attending guests.
"You can never go wrong when someone says, 'all you can eat buffet,' especially when it comes to Chinese food," Moreno said. "There were definitely things that I recognized, but there were also things that were new to me."
With many lyrical performances by DePaul students and Chinese exchange students themselves to a Kung Fu demonstration that showed a tremendous amount of skill, the entire event was truly mesmerizing.
Alyssa Moreno
My overall favorite performance, however, was the Lion Dance. As the dancers snaked their way through the crowd, you could see the sheer joy and excitement on people's faces as they marveled at the performers. At the climax of the dance, red scrolls were unraveled from the mouths of the costume heads with messages that are traditionally known to be very heartening and full of good wishes for the year to come.
This event is something I am very glad my club and I could be apart of and I'm very thankful that we were able to experience something so exciting and memorable. If time will allow it, I'd love to go again next year and in future years to come.
"The event at DePaul University and the hallway display are important because students get an idea of what Chinese New Year is really about," senior Joanna Avalos said. "They also learn a bit about the history of the festival and how prominent it is in their culture."
Interested in joining the Cultural Awareness Club? We meet on Thursday mornings either in room 202 or 208 at 7:30 am. Our next event is Fiesta del Sol on Friday, March 2nd from 6:30-9 pm in the East gym. Tickets are just $3 a person and the dance will be open to the community.
There will be a live DJ, food vendors, student performances, craft activities for children, and a piñata. T-shirts and tickets will be on sale from Feb 26 to March 2 and will be available at the cashier. If students buy a $7 shirt, they will get a free ticket.