PHS hosts second blood drive this year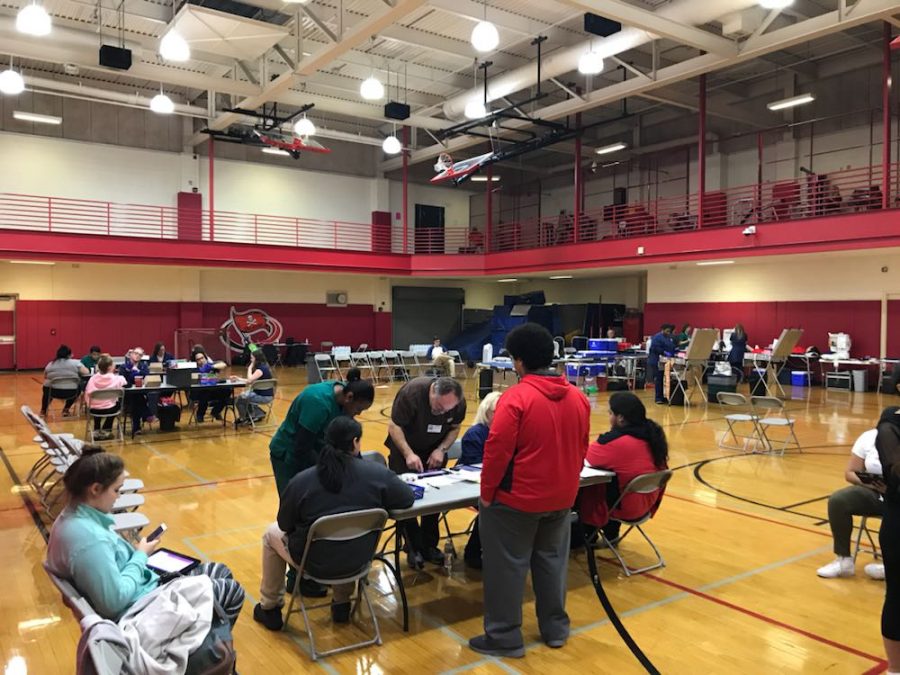 As students such as Kacper Drwenski and Annie Clement waited to donate blood at the PHS blood drive, nerves traveled through their veins. But after it was over with, the satisfaction of knowing they saved someone's lives excited them, as well as feeling a bit light-headed afterwards too.
The blood drive at Palatine high school is run by Heartland Blood Centers. Every year, there are two blood drives, one each semester that National Honors Society (NHS) and Student Council runs.
"The blood drive was open at 7:45 a.m. and continued through 7th period," student council member Maggie Walsh said. "The lunch periods were the busiest times of the day. We had many students and teachers donate during their free periods."
Students felt quite the same way about the blood drive in expressing why it was important to them.
"I just like donating my blood," junior Kacper Drwenski said. "This is my second time doing it and I look forward to doing it more in the future. It's not as scary when you do it more."
As well as Kacper, junior Annie Clement has donated blood twice also.
"I've donated blood twice before at phs, the one last spring and the one this fall," Clement said. "I donated blood because I know how much one pint can help possibly save someone's life. And I will definitely be donating blood in the future too."
Students had to be at least 16 to be able to donate blood, with the consent of their parents. But if they were 17 or older, they were able to make the decision of donating blood themselves. Furthermore, before being able to donate blood, students were made sure they were healthy enough to donate their blood.
"I signed up, read some stuff about donating, risks, and I then filled out an application," Drwenski said. "The application asked about your past medical history, and they later tested our iron levels and blood pressure to make sure we would be good candidates for the drive or otherwise we wouldn't have been able to donate."
Palatine High School has been hosting the blood drive for many years now with the support of NHS and student council.
"The blood drive is a great way for us to get involved in the community and help save lives," Walsh said. "Overall 65 people donated blood this time. People are willing to give blood as long as they are given a time and place to do so, and as student council, we are glad to provide this opportunity."
About the Contributor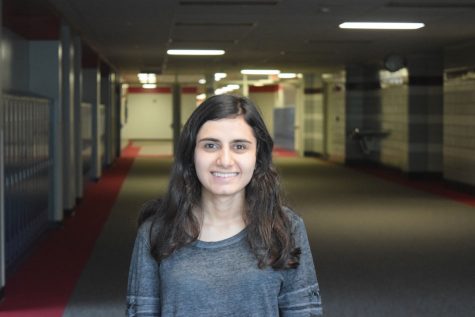 Fidan Malikova, Features Editor
Fidan loves playing the piano, tennis, and of course writing. She loves writing about journalism, fiction, and even poetry. This is her fourth year being...