Getting to know the men behind Mr Pirate 2018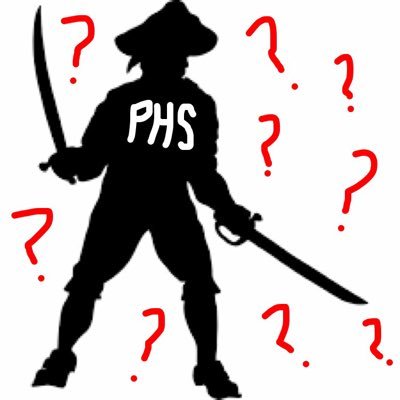 Mr Pirate is Thursday, March 22 at  7:00pm! Come see some talented senior boys and their freshman-sophomore mini-me's!!! Tickets are $5 and a portion of the ticket sales will go towards PADS the charity in Palatine.
This year  Tyrus Angeles, Will Glaser, Sean O'Brien, Bryant Smith and Jack Whisler will be competing for the title.
Here's a little background on each of the contestants.
What are you planning on doing after high school?
TA – I am planning on studying engineering at a university- not quite sure where yet!
WG – I am going to attend either Illinois State or Eastern Illinois university. I am going to major in Elementary Education.
SO – I'm going to Indiana University to study business.
BS – Attending Mizzou to study Finance.
JW – Gonna have a great time at Illinois State University.
What qualities do you think is essential to be the next Mr. Pirate?
TA – He's gotta be strong and he's gotta be fast and he's gotta be fresh from the fight (hope you watched Footloose!)!
WG – The next Mr. Pirate has to have a lot of school spirit. They also have to be very charismatic and funny.
SO –  A strong sense of school pride, and a tasteful lack of personal pride. That way, you can express school spirit without worrying about embarrassing yourself.
BS – Charming, funny, and personable. Most important thing is to make sure everyone else is having fun.
JW – Gotta be a funny and exciting person that loves to be a Pirate
What motivated you to compete for Mr. Pirate?
TA – I'm just here to make it clear.
WG – I thought that I would be good at it. I'm funny and love performing in front of people. I also wanted to make the most of my senior year.
SO –  I just want to leave my mark on the school- a legacy, if you will.
BS – My friends, so you know, here I am.
JW – My friend Zach won Mr.Pirate last year and it seemed like a lot of fun.
Who (clothing brand) are you wearing?
TA – Pirate Pride- I am ALWAYS wearing that!
WG – A very cool, sleek, free tuxedo from men's warehouse. It is a midnight black jacket and pants, with a matured burgundy vest and tie.
SO –  I will wear anything comfortable. Function over form for me.
BS – Kohl's brand. Kohl's brand. Always Kohl's Brand. Kohl's forever <3
JW – BBB only.
Who would play you in the movie of your life and why?
TA – I would have to go with Ryan Reynolds, he's got just the right amount of zest. Hopefully, he's okay with just sporadically dancing though!
WG – A skinny Jonah Hill, or Matt Damon (I've been told we look alike). They both are very funny and have the same sense of humor as me.
SO –  Jim Carey. He's loud, has the build down, and could probably perform the awkward movements necessary for my character.
BS – Jonah Hill. We're both cute and funny.
JW – I would want Leonardo DiCaprio but he's too good looking so probably someone more realistic.